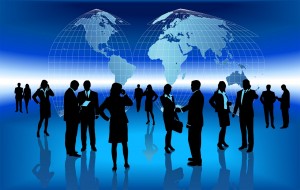 Promoting a business today is fast and easy particularly when you do it over the internet. There are so many ways you can use to spread the word out about your business offerings.
Blogging is just one of the many avenues you can tap. When using this tool, though, there are several factors to consider to make sure that your blog gains traffic and you gain more leads moving forward.
Opt-in Forms
While you may be providing updated content on your blog, it would also be a good idea to put opt-in forms on the site.
Putting two or more forms on the different parts of your blog is even okay. You can offer a free report or audio that they can download in exchange for their name, email address and business name.
An option for your opt-in form is to use the pop-up style. This is common among many blogs which displays the form before you are able to view the site's content.
Free Downloadable Content
Internet users love to receive freebies from blogs and websites they frequently visit. Why not give away a digital product that's useful for people? You can give a free guide, report, ebook, template or even a free audio file. You can then ask for their name, email address and a little info about their business in exchange for the freebie.
Referral Program
You may want to start a referral program as well. This works by providing your readers incentives when they refer more people to download your digital product or sign up on your blog. Again you will have to come up with a useful freebie for them, either a digital copy or a hard copy.
Launch a Contest
Launching a contest is another effective lead generation tool. You need not use expensive items because you can always come up with a great digital product or a physical product that your readers can make good use of.
Image via yurteh