In the blogosphere, updating is essential. This is not only in terms of content but as well as the plugins and other tools you use. Keeping your site fresh is the best way to drive traffic and achieve your goals, be it business or personal.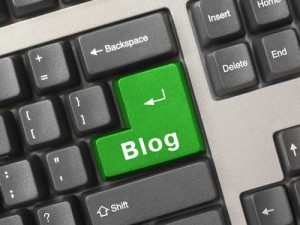 Updating content means providing interesting and engaging articles with images on a regular basis. This can either be once or twice a week or more frequently as your time permits. Blog posts need to be something that's useful or relevant to your readers. Quality over quantity is still best and do remember to avoid very long texts.
Internet users are often on the lookout for information that can solve their issues so be sure to give a new twist to what's already commonly available on the internet. Make an effort to provide posts that hit the spot and not one with a lot of explanation that only strays from the main topic.
As with tools such as plugins you use on your blogs, they have to be updated as well. Plugins are regularly updated by their developers and you will notice the different versions being created.
If you're using the WordPress platform for your blog, you will normally get a notification about updated plugins in your dashboard. Make it a habit then to visit the plugins section regularly to ensure the tools you're using are updated and your content displaying properly on your readers' browsers.
One of the best tools you need to use is an RSS reader. Feedly is strongly recommended today as Google Reader will no longer be available effective July 1. What this tool does is it allows users to receive, read, organize and share content from their favorite blogs. It can be used with mobile devices so you can access content even while on the go.
Additionally, users can save the content they want to read at a later time.
Image via ihpacific