When it concerns social media usage, a lot of people think that those in Asia are so far behind. But in truth, Asians are not to be outdone when it comes to engaging in their favorite social networking sites such as Facebook and Twitter. Reports have it that internet usage is rapidly on the rise in the Asia Pacific region. For a 10-year period from 2000 to 2010, the growth rate among internet users went up with Vietnam topping the list at 12,035 percent followed by China, India, Indonesia and the Philippines.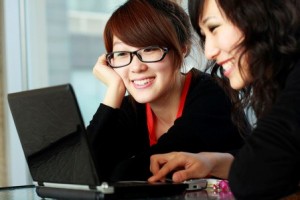 The Chinese are the number one social media users and RenRen is where they often hangout. Among Facebook users, India is on the top spot with 29.4 million users followed by the Philippines with 25.3 million, Malaysia with 11.1 million, Thailand with 10.6 million and Australia with 10.4 million. Internet wise, it's the Australians that lead. Among the country's more than 21.2 million population, 80.1 percent or more than 17 million are internet users. Their preferred social media channels are Facebook, YouTube, Wikipedia, Blogspot and Twitter. China comes in second with 477 million internet users. This is 35.6 percent of its total population of more than 1.33 billion. The top five favorite social networks of the Chinese are Qzone, Pengyou, Renren, Sina Wriba and Kaixin001. Hong Kong, for its part, has 4.8 million internet users or 68.7 percent. The preferred social media sites of residents of this once British colony are Facebook, YouTube, Blogspot, Wikipedia and Twitter. A research group, eMarketer, earlier predicted a rise of social network users in Asia from 1.18 billion in 2011 to 1.4 billion this year 2012. The forecast was based on the growth of Facebook and other social networking sites in Asia. By 2014, the number will have gone up to 1.8 billion. According to eMarketer, the emerging markets such as Africa, the Middle East and Asia Pacific will experience the fastest growth. In addition, the group forecast an 18.5 percent growth of users in the Latin American region. While these statistics especially for Facebook penetration may still be low when compared with those in North America, Europe and Latin America, it is considered to be a significant growth. In fact, Facebook growth is expected to be fastest in Asia Pacific. Specifically, usage rates in India, Indonesia and Japan are expected to go beyond the average growth worldwide of nearly 27 percent. This only means that Asians are keeping up with the use of internet technology as a way of connecting with friends and colleagues and reaching out to their target market. Many people from Asia also love to travel to other countries within their region and in fact,
some of those who often visit Thailand for business or leisure have decided to learn Thai through the short courses available in Bangkok or through online as advertised on their favorite social platforms.

Other Asian News
After J-Pop comes Cute Metal: how Babymetal are pioneering a new wave of sweet-demonic music Japanese comfort women is still an issue for many A crazy J-pop music video is the best Oculus Rift demo yet