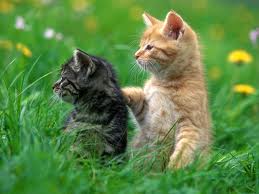 A picture speaks a thousand words.  On a website, it attracts people's attention. In fact, it is often the first thing that people look at when browsing the internet.
It is for this very reason that a blog needs to have photos in order to attract visitors and encourage them to read through the page. It's an effective come-on.
Businesses, authors and publishers alike can benefit greatly from posting beautiful photos on their blogs. When you are able to include an image relevant to the article posted on the blog, you have a better chance of gaining regular visitors moving forward. It is because they trust you to provide them with quality and useful content to enhance their knowledge and experience on the internet.

For your photos, choose those that are colorful, bright and eye-catching. Remember that a person normally first scans a web page before deciding to read through the text and photos are a great way to get that first impression.
Research has also shown that even on the top social media sites including Facebook, the type of content that drives the most traffic and interaction among users is photo. In addition, people often tend to leave a web page immediately if they don't find great photos there except when the writeup there is really worth reading. Otherwise, they would rather check out those that have attractive and unique images.
Another tip worth considering is providing your personal photo on the blog. This is ideal for authors and publishers wanting to share valuable information with their readers. Make sure, though, to post a photo with you in a happy and friendly mood. This will let visitors know that a real person is behind the blog and not just a dummy.