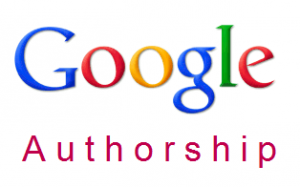 The Google search engine values quality content. As such, it shows only in its top search results great content from trusted authors whether they're sharing it on a website, blog or article directories. This is known as the author markup feature.
The good news today for authors who are passionate about sharing original and quality information is that their name can now be displayed in Google's search results. This helps internet users easily find useful and valuable information that they need from specific writers. So for example, when a person now searches for a particular topic which you've written about, your name will show in the results.
The trick to doing this is to link your content with your Google+ profile. Make sure you create a profile in Google's social media platform first and include a clear and good headshot photo.

The next step is to verify authorship of your content. You can do this by connecting your articles with your Google+ profile. You have two options available.
First, you can use a verified email address. If you have a Gmail account, you can very well use this.
Secondly, you can set up authorship by linking your Google+ profile with your content.
What will happen then is every time you publish new content, it will also show on your Google+ profile. This is a great opportunity to gain links and +1s to your articles wherever they may be posted.
Finally, do not forget to include the +1 button on your website or blog and use the author markup to link your content and Google+ profile page.
Photo courtesy of Techlila