Blogs are in the millions on the web today. There's stiff competition the reason why every publisher or blogger needs to find creative ways to stand out from the crowd.
One effective method in driving traffic to your blog on a consistent manner is by using images on every post. Keep in mind it has to be in every post as much as possible.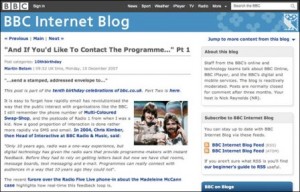 Isn't it that a picture says a thousand words? That is always true and come to think of it, people love to see photos whether on newspapers, magazines and on the internet. Putting all text in a post can be straining to the eyes and boring. Some people find it lifeless.
But try putting a beautiful photo in your post and you can be sure to attract visitors. Do this on a regular basis and you'll also gain regular followers. In short, an image adds color to a post and is
normally the first attraction on your blog post or your blog in general. People view it first rather than read the text right away.

Do remember, however, that it's not just about putting any photo you like there. It has to be something closely
related to your writeup so readers will be encouraged to continue reading. It can serve as an introduction to your post or you can also include it within the body of your article.
Photos in a blog post are also essential in search engine optimization and establishing your credibility. You can attract search engines to your blog by putting meta tags. These refer to the title, description and alt text ofo your image.
Images are also indexed by search engines which means you can expect your blog to be included in the search results. This is not limited only to Google but as well as other search engines such as Yahoo and
Bing.
Photo via curbybet.net