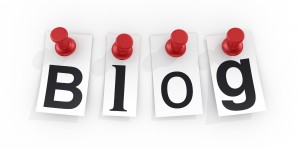 It's hard to guess what people want sometimes, especially when you're writing week in and week out. But a few trends have evolved online that virtually guarantee certain methods of blogging to be successful.
Here's a list of the three best ways to blog in a way that will appeal to readers the most.
1. Make it conversational
Social media has taught us to view the written word more like the spoken ones. A conversation on Facebook or Twitter rarely has a formal, stiff feel, and most blog writing shouldn't, either. If you're a real estate attorney, then maybe yes, certain aspects of your writing (mainly your professional biography) should have a formal tone and professionalism to it.
2. Make it funny or interesting
Take a look at the hottest content on Facebook, Twitter, and most of the rest of the Internet as a whole. Most of the time, funny items tend to spread the fastest.
Obscure and interesting writing seems to travel faster as well, due to its contrast from the noisy replication of mundane pieces throughout the Web. A great way to combine this approach with offline operations is to do funny or interesting pieces about funny or interesting events that happen offline.
That's how experiential marketing began. Marketing campaigns become more popular among readers when they're a blend of online and offline activity.
3. Teach them something
The cost of traditional education has skyrocketed, whether you're speaking of learning at a traditional college or more specialized technical schools. There are ways to learn valuable skills and information, but too often the useful material is scattered across different sources, and it's inconsistent.
Why not take some time to write content that explains to readers how to compare rates on loans, and how comparing mortgage rates saves them money? You'll show them how to do it, and give them reasons for it, and educate them all at once.
The educational approach to business is helpful, effective, and it's what many readers want.