Below you will find 30+ great web solutions for web designers, developers, and online entrepreneurs.
We tried (and we think that we succeeded) to cover all the topics that you need:
WordPress themes and plugins
Website and landing page builders
Email and logo creators
Affordable logo design contest services
Web development services
Etc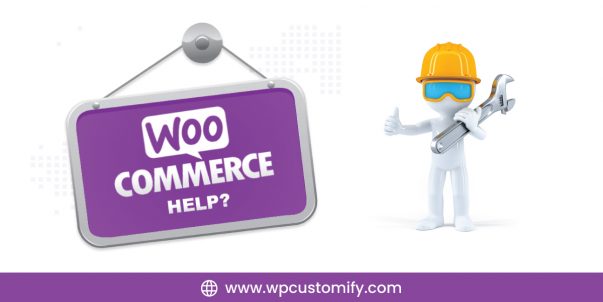 WooCommerce is a brilliant e-commerce platform, free to use, based on WordPress, but it is highly complex and many things usually go wrong when using it intensely. All top shops are using it at its maximum capacity and when errors and problems appear, they start losing important sales.
To prevent these situations, you need to work with WPcustomify, a team heavily specialized in WooCommerce. They will solve all the issues quick, they will install extensions for your store, and configure everything.
The great thing about WPcustomify is that they are available 24/7, and that they quickly solve everything, having lots of experience in WooCommerce. They have tons of highly skilled professionals for each need of your store.
Get in touch with them.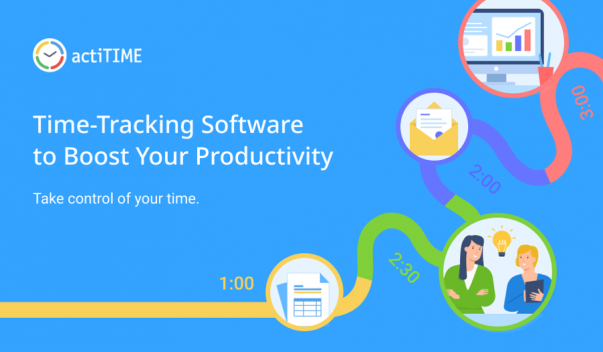 Project management skills are essential in every developer's toolkit. Regardless of whether you're self-employed or work as part of a team, you need to know how to organize workflows, ensure adherence to initial estimates, and stay productive under pressure. Without the right tools and systems, you face a high risk of budget and schedule overruns that can force you to overwork and present rushed results to clients.
actiTIME can help developers and their managers to avoid these problems by providing everything necessary for the effective management of development projects. With this functional timesheet tool, you can:
Elaborate project breakdowns, establish deadlines and estimates, manage tasks and monitor work progress on the Kanban board;
Track working hours and billable time in a straightforward timesheet and then use submitted data to generate invoices and calculate payroll;
Assess performance efficiency and stay aware of how profitable or costly your projects are by running various custom reports.
Receive notifications when the risk of budget and schedule overrun arises and undertake corrective measures promptly.
Another quality that speaks in favor of actiTIME is its flexibility. You can switch on and off any of the app's features to make it more suitable for your needs or integrate it with many other instruments through Zapier and API. Besides, you may utilize actiTIME's automatic timer through the Chrome extension directly in Jira, Github, and GitLab, which will let you keep a record of work hours while being fully immersed in the development process. Sign up for a free actiTIME trial and bring your productivity to the next level.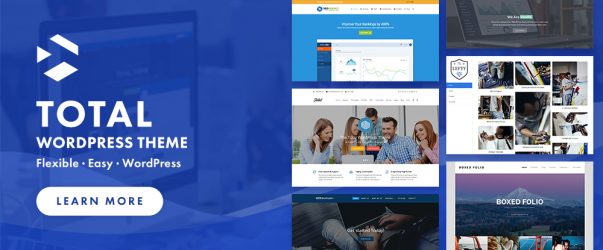 Total is a premium, flexible, fast, easy to customize, and complete WordPress theme that costs only $59. You have everything you need included to create any kind of website, including a shop.
Use the included 40+ premium demos (you can install them with 1-click and it will make your website look exactly as in the demo) to start designing your next super website.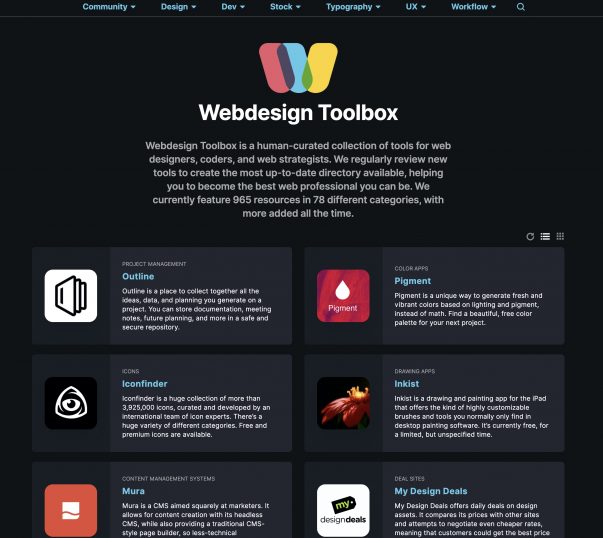 Do you know that the difference between top web designers and the average ones is that some use better web tools and services than others? It is true. How can you find the very best tools and don't waste your time, energy, and money on average solutions? You can search the internet and spend hours, right. Or you can start using Webdesign Toolbox, a highly-growing encyclopedia with web tools and services.
This website is already used by tons of professionals for finding awesome tools for their projects.
Join them and get the very best tools and services.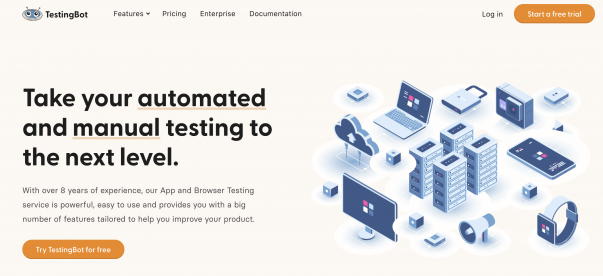 TestingBot supports all kinds of manual and automated testing, being a professional solution, very popular in this niche:
Start a free trial and see well it works. Join the companies that trust TestingBot – Microsoft, Grammarly, Disney, and many others.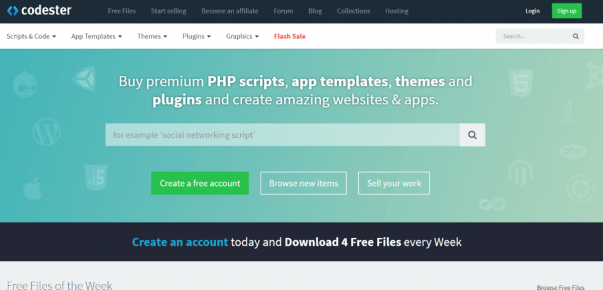 Use Codester to get awesome website themes, app templates, plugins, PHP scripts and codes, graphic files, and much more.
They will help you even with high-quality free stuff.
Browse Codester.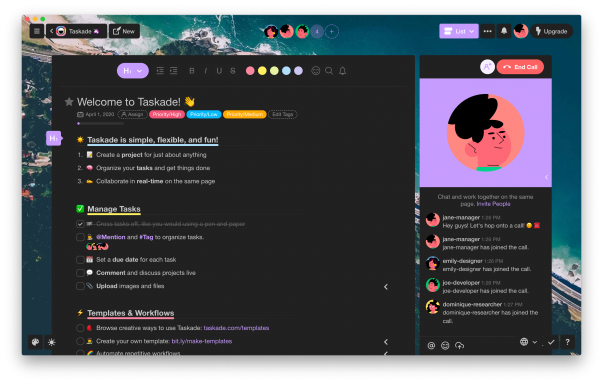 Taskade is a premium remote team collaboration tool that is free to use for 10 projects. You can create a workspace for every project of yours, or edit the included templates, there are hundreds to choose from.
Use Taskade to chat, organize, and get things done with your team.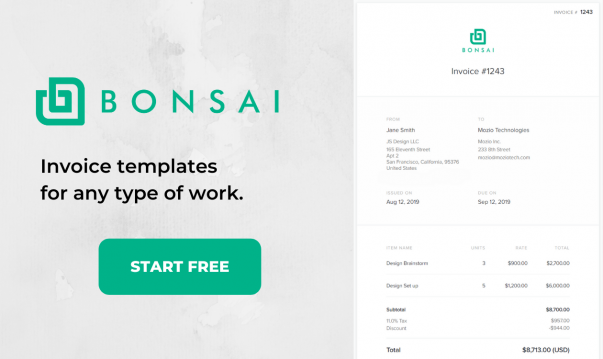 If you are a freelancer or agency, you send daily invoices and you need a professional design, fully customized to your needs.
Bonsai, the leading suite of software for freelancers, created the best invoice templates for all freelance professions: marketers, web designers, coders, etc.
Start free.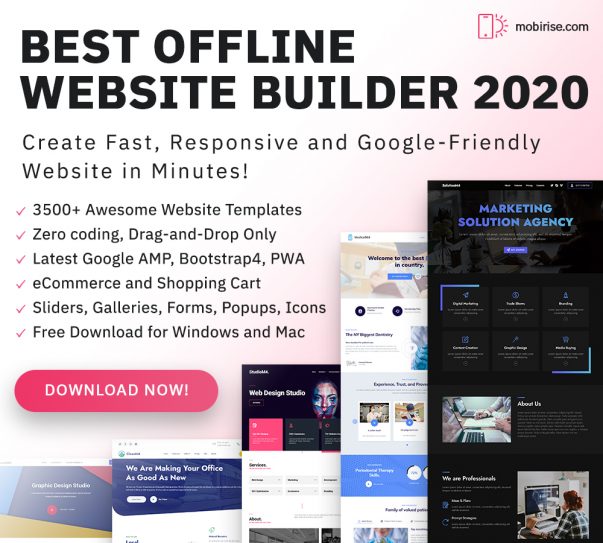 Mobirise is the best offline website builder that you can use with no experience and no skills to create converting and engaging websites.
It has a huge library of 3500 awesome website templates to start with.
Try it.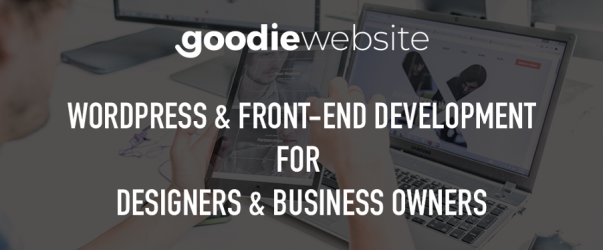 Use Goodie if you are a web designer and you need a reliable WordPress and front-end development partner.
They have huge experience in this niche and they always overdeliver, while they respect tight deadlines.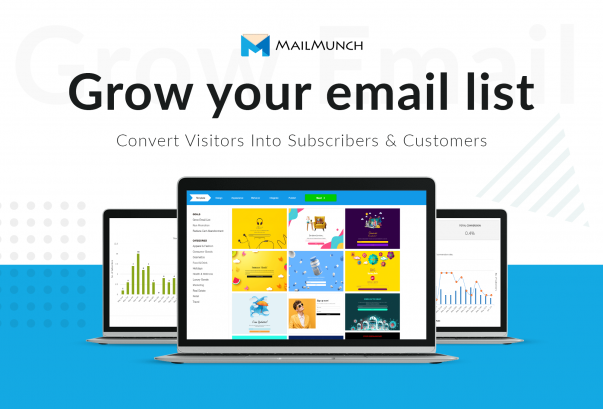 MailMunch will boost conversions of your website by up to 400% by providing you with everything you need for powerful lead generation:
Captivating templates to choose from and an easy-to-use drag and drop builder.
A huge library of form types, including pop-ups, floating bars, embedded forms, and site overlays.
Built-in email marketing features and integrations with any email marketing service of choice
Exit intent tracking and other advanced triggers In-depth analytics to track form engagement.
And much more.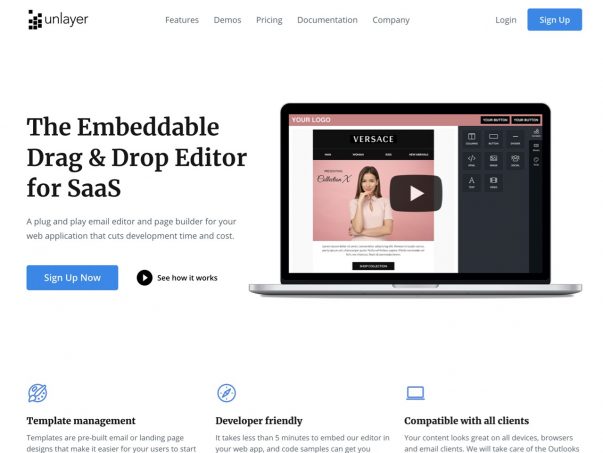 Unlayer is a brilliant drag-and-drop editor for SaaS. Embed in 5 minutes on your website and let your customers create engaging emails and landing pages using the smart editor and the gorgeous templates.
See how it works.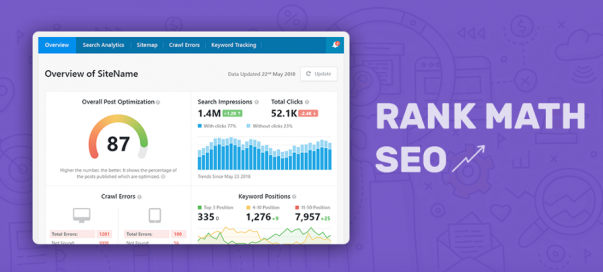 Rank Math is a professional and efficient, yet free to use, WordPress SEO plugin that will help you get more traffic from your existing content.
Get Rank Math for free, after a basic configuration it runs autonomously.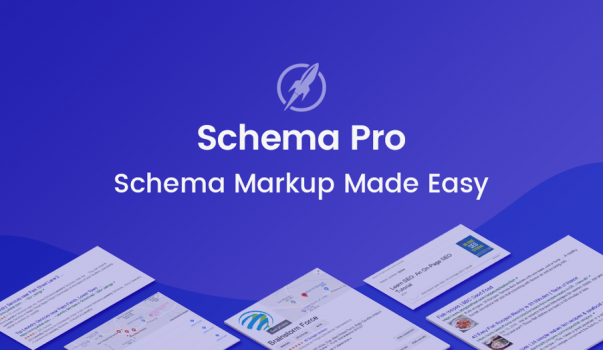 Use Schema Pro to automatically add schema markups to your WordPress website, helping it rank higher in search engines and getting more help.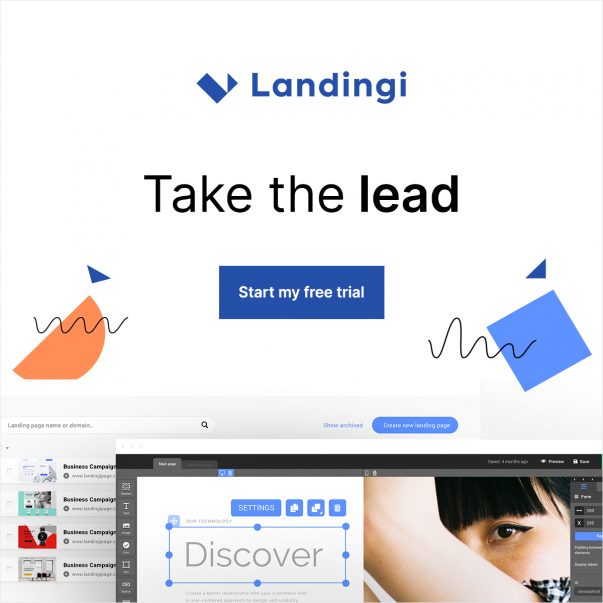 Landingi is a brilliant landing page builder that you can use to build highly engaging and converting landing pages even without experience and design skills.
It is used by both newbies and professionals, both having huge success.
Start a free trial.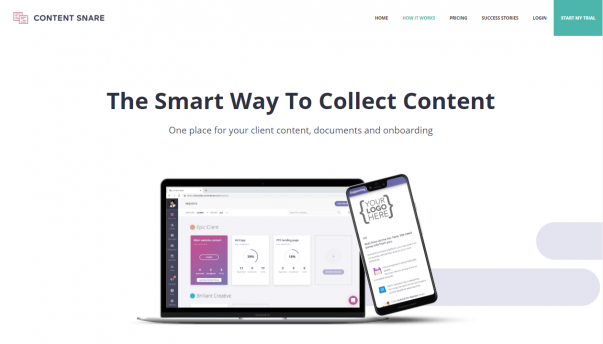 Content Snare will help you automate your business, at least a part of it, one that is super time consuming – getting content from your customers and partners.
This tool will automatically collect content in your place, after a basic configuration that takes only a couple of minutes.
It is used with huge success by marketers, web designers, coders, and many others. Anyone who works with content from customers will benefit from using Content Snare.
Start a free trial.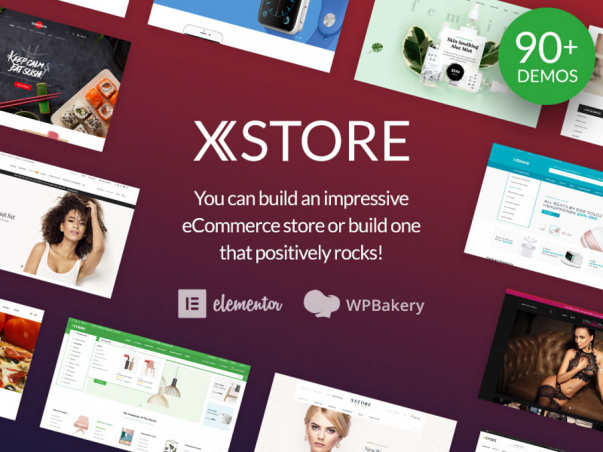 XStore is more than a WooCommerce store, it is a huge package because it contains 90+ shop designs and 7 premium plugins worth $407.
You can launch any shop you want with WooCommerce, you will find the right design included.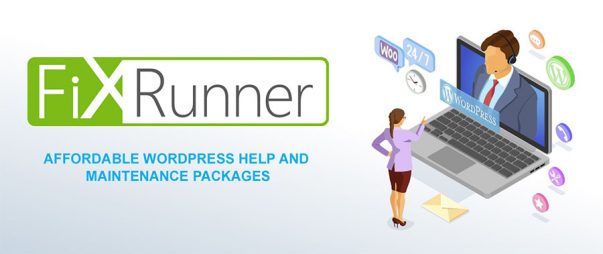 FixRunner will take care of your WordPress website issues through 2 services:
One-time fixes.
Monthly plans – Choose the one that fits your needs.
This service is considered the most affordable in this niche, and these professionals know WordPress perfectly, fixing lightning-fast any issue.
Get FixRunner help for your WordPress website problems.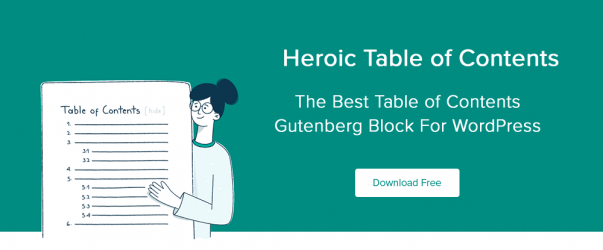 You would love to have tables of contents for all your articles?
Use Heroic Table of Contents free plugin to quickly add them to your WordPress website.
Blogs that use articles with tables of contests get more traffic and are more read.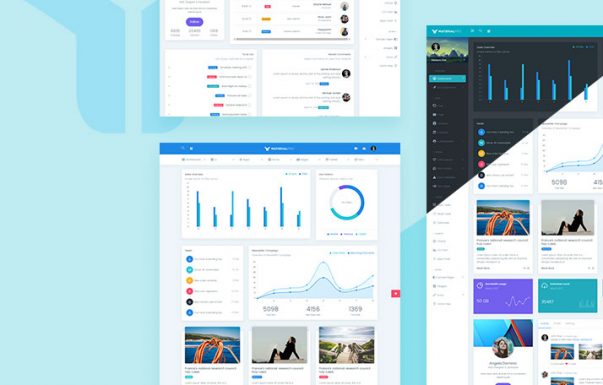 Now, you can Download the light react dashboard template developed by WrapPixel. We have gathered some awesome collections for your dashboard projects.
To enjoy amazing features of React templates All you need to do is download and install it.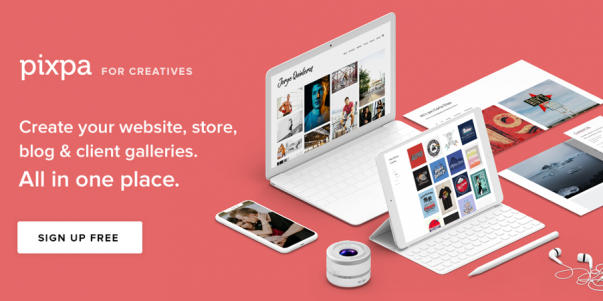 Use Pixpa to create your website, store, blog, client gallery, or even all-in-one website.
This website builder has a huge library of website themes and the smart editor will help you create your engaging website every moment.
Sign up free.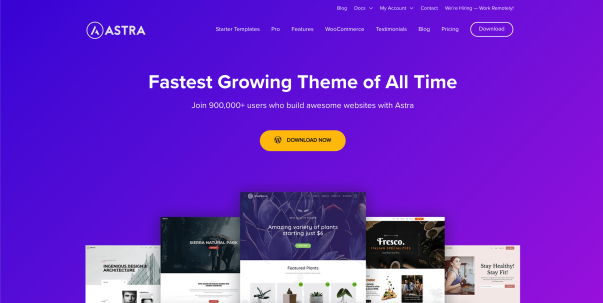 Astra is the most popular WordPress theme in 2020, having already over 1 million users.
It has tons of website designs included, it loads ultra-fast, and it is SEO friendly.
Use it to supercharge your WordPress website or to create a new one.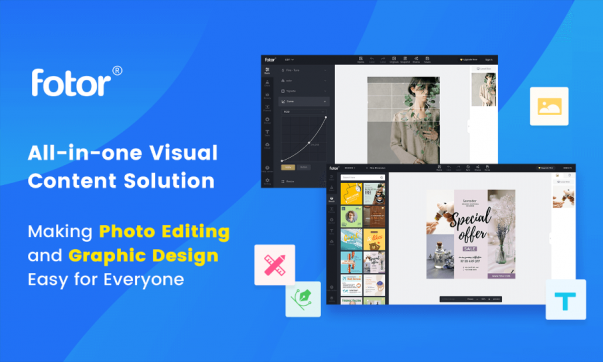 Fotor makes photo editing and graphic design simple as eating a cake. This super popular all-in-one visual content platform gives you everything you need to create engaging graphic content:
Tons of awesome pictures and elements

The best interface in this niche
You can even use Fotor as a background remover tool to heavily improve your pictures.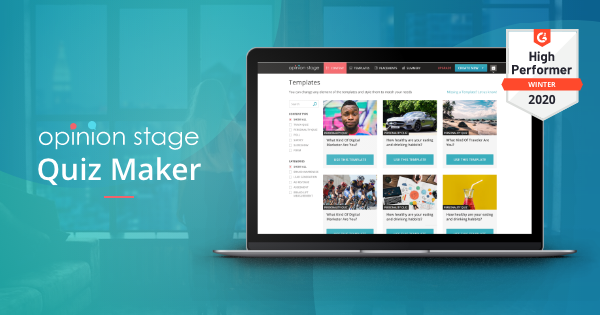 Use Opinion Stage to create engaging Facebook quizzes that are engaging and that drive traffic to your website.
It takes only a few minutes to launch a Facebook quiz, try it.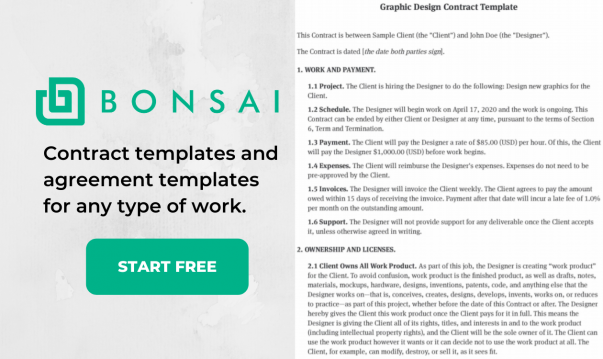 Bonsai created the best contract templates and agreement templates for any type of work. They have huge experience in software for freelancers, being the best in the niche.
These contracts come with automatic reminders, e-signature, and much more.
Start for free.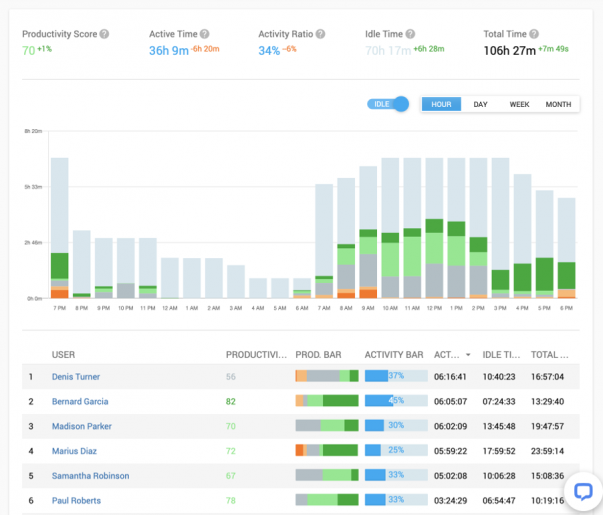 Controlio is a popular monitoring software that you can use on your employees or remote team computers.
Increase productivity and security with Controlio, the process is very simple and the interface will give you all the info you need in every moment.
Start a free trial.
WhatFontIs – The Best Font Finder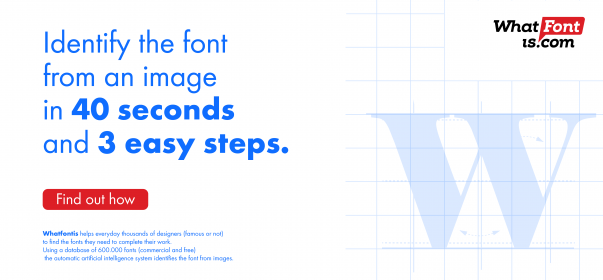 WhatFontIs will help you identify fonts from any image, in 40 seconds, and 3 easy steps.
Use the best font finder and the only system that identifies both free and paid fonts, including fonts.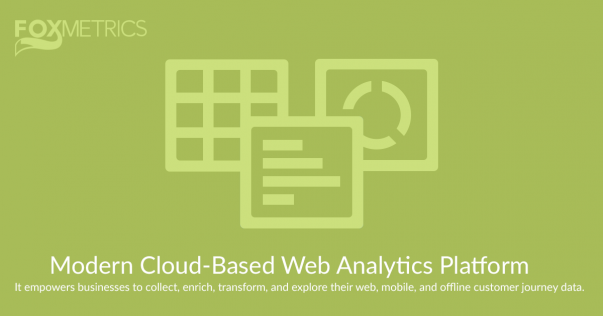 FoxMetrics is a premium cloud-based web analytics platform that you can use to track all your marketing efforts, including the offline ones, so you can have a clear picture of what works and what doesn't.
Start for free.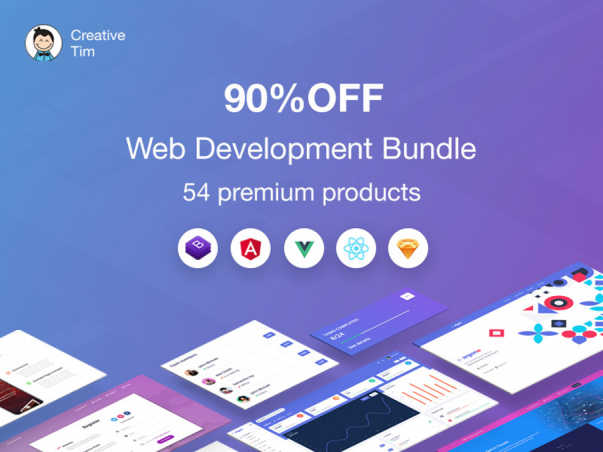 Creative Tim has a team of experts and addicted guys that create some of the best UI Kits and dashoards in the world, and tons of other elements and templates built on top of React, Vue.js, and React.

Take a look.
UPQODE – Nashville Website Development Agency

UPQODE is a web design agency in Nashville, Tennessee. They specialize in creating customized sites that are mobile responsive and easier to manage. Besides website development, the company also offers digital marketing solutions like SEO and conversion optimization.
UPQODE has been working with various companies since 2015 and in 2019, it was rated as the 2nd best agency by TechReviewer. Most of their clients own high authority websites that have led to high ranking in search engines within their niche.
While working on the projects, UPQODE'S team of experts work with their clients to deliver the desired outcome.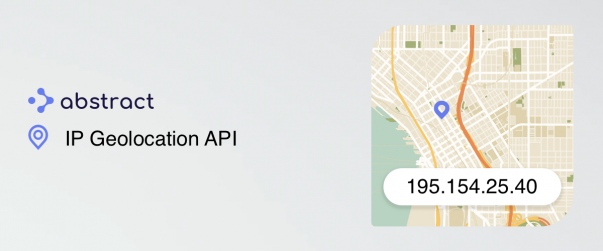 Abstract has a huge library of fast, accurate, and robust APIs that will help you, as it helped over 100,000 developers from all the world.
Get your free API key right now.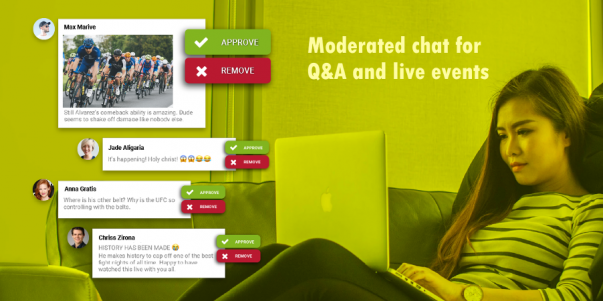 RumbleTalk will add a group chat for live Q&A and web events on your website, in just a few minutes.
Start for free and upgrade your plan later.
Blabber | All-in-One Elementor Blog & News Magazine WordPress Theme + RTL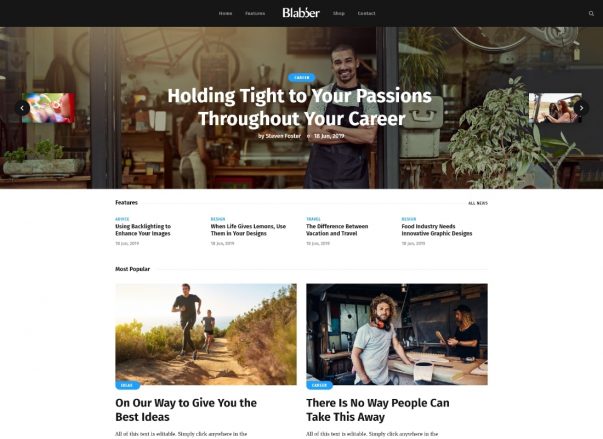 Do you plan the launch of a blog or the news portal? Consider using the Blabber WordPress theme as the ultimate pack of tools and pages that are needed for a quick and successful start of your web portal. Blabber is fully Elementor-based. It is also compatible with WooCommerce and lets you enjoy seamless content editing experience with the Gutenberg.
The theme offers an ever-growing selection of homepage demos, which you can import to your website with a single click. The collection of demos expands with a new design weekly. The theme also features advanced blog settings and a wide choice of ready-to-go blog layouts styles.
FC United | Football, Soccer & Sports WordPressTheme + RTL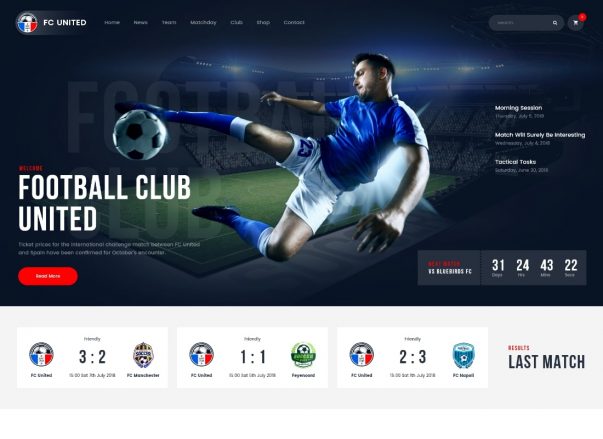 Get everything that you need for the launch of a sports website using the FC United WordPress theme. The wise theme's layout structure and compatibility with the leading WordPress extensions let your imagination fly. The theme is perfectly suited to be used for football and soccer club websites. It features a fully editable layout structure that lets you adjust its pages to match any other topic-specific web resource.
The theme is made with the Elemento page builder, which lets you modify its pages in the intuitive visual mode. The theme's compatibility with the SportsPress plugins delivers a wide choice of essential sports features to your site. Use it to reveal player rankings, results, automated standings, individual profiles for clubs, and more.
Craftis – Handcraft & Artisan WordPress Theme for Creatives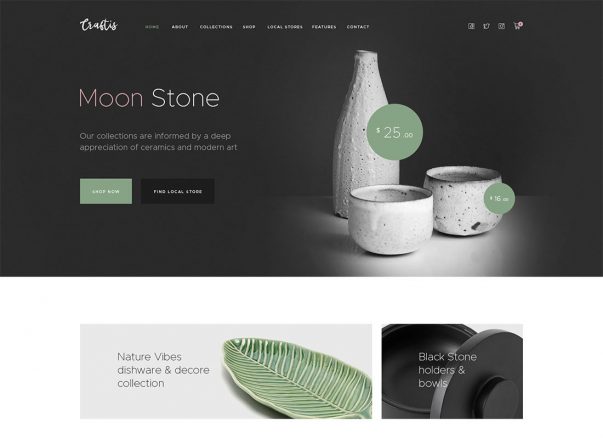 Are you thinking about the launch of an official web page promoting handmade goods? Use Craftis WordPress theme for this purpose. This is the ultimate choice for everyone looking for a fully-featured web design suited for a smart promotion of handcrafted goods, furniture, handmade works, decor, and more. It's easy to work with the theme even if you have little to no coding skills at all.
Craftis uses the Elementor page builder as its main builder. It also lets you modify your blog layouts with the WordPress Customizer. The theme also features a collection of 10+ homepage demos. Feel free to select any of them as the foundation of your site's main page.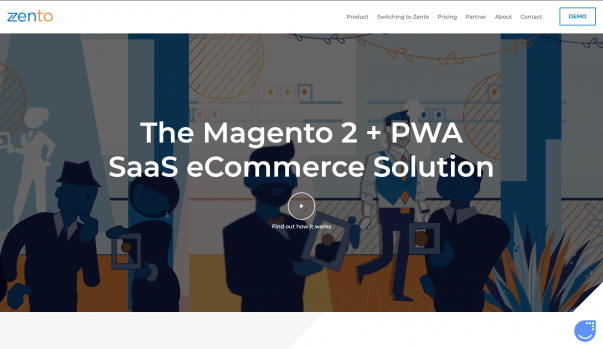 Zento is a state-of-the-art Software-as-a-Service eCommerce platform built on the solid foundation of Magento 2 with a next-gen Progressive Web App frontend. All the tools and integrations you need to run and operate your online shop, in a modern and reliable solution. Sell everywhere, automate your operations, increase conversions, and focus on your business, not the technology behind it.
Conclusion
I know 100% that some of the best online entrepreneurs in the world use this powerful ai logo maker and different logo builders.
If you thought different (like me some time ago), it is time to find out the truth.
Top web designers, developers, and online entrepreneurs save tons of money by using top solutions (most of them were presented in this article).
Think about it.