If you want to become the next Amazon, you'll need to keep a few things in mind as you prepare your e-commerce site. Here are just a few tips for becoming a new online juggernaut!
1. Flexible Buying Options
This is especially important if you're selling clothes, tools, household goods, or anything else where shoppers expect a certain level of customization. They might not want to buy a red shirt when their favorite color is blue, or they might not be willing to spring for a power saw with a four-inch blade when they really need a six-inch one. Make sure that you're offering plenty of variety in shapes, sizes, colors, patterns, and textures.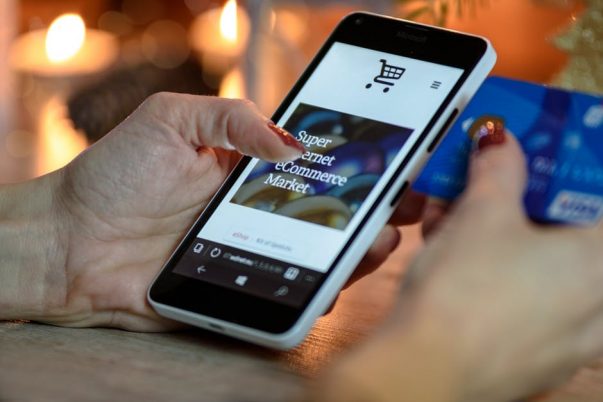 2. High-Quality Graphics
You can have the best products in the world, but if you're trying to sell them through grainy, low-quality pictures that were clearly snapped by an amateur, you won't have a lot of takers. Today's consumers expect sharp images without any kind of pixelation. They also want the ability to view the product from multiple angles and with zoom-in features. If you lack any of these things, they might just take their business elsewhere.
3. Quick Checkout
Your choice in ecommerce shopping cart software can make all of the difference in your brand's success. You want it to encourage repeat business, so it's good to have options for logging in and creating new accounts, but you don't want your customers to feel forced into subscribing for something. Not only will it raise privacy concerns, but it will also increase their overall checkout time. You should aim for something speedy if you want to decrease cart abandonment among your demographic.
4. Detailed Product Descriptions
A good product description can elevate even the most basic or boring of items. For example, a plain white t-shirt can become "the staple of a layering wardrobe" while a pair of black tights are "the perfect slimming accessory for your favorite dress." On that note, don't be afraid to link other recommended items in your product descriptions. Go ahead and connect your customers to your dress section while they're looking at tights that will pair well with dresses.
5. Well-Advertised Sales
There's no use in having great sales if your customers don't know that they're happening! You should be splashing sales events all over your website. Whether it's embedded in your header image or hanging around as a floating banner at the bottom of the screen, your customers should always know that a sale is taking place. Be sure to mention when a certain product or category is experiencing a discount, too. Slash their regular price right there on the checkout page.
6. Useful Search Functions
There's more to creating a search function than just plopping a search box at the top of the screen. You'll want your customers to find whatever they're looking for without getting frustrated or leaving your site in a huff, and this means advanced search options. If you sell video games, let them search by year, console, rating, and price. If you sell candles, let them sort their search results by fragrance and size. They'll appreciate the options, and you'll benefit from the sales.
These are just a few tips for improving your e-commerce site. Good luck!