Mobility is a priority for many people these days particularly the busy professionals and entrepreneurs. As such, they prefer to bring with them their mobile devices notably their smartphones and tablets. A growing number of writers and bloggers who need to travel often and those who want to continue working even while they're out and about are also now using their tablets more than their laptops. Not surprising at all because apart from being lightweight, tablets have become very versatile with sleek designs and can be used with an external keyboard and mouse.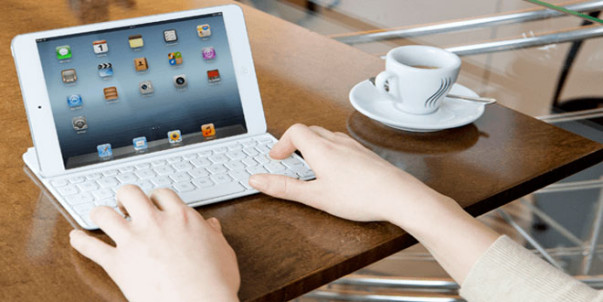 Statistics show that people who have bought an iPad and who also own desktop computers and laptops use their Apple gadget more. They also use their iPad every day of the week from as short as half an hour to as long as more than two hours each day.
Blogging Using an iPad
An iPad may not be as easy to use as your laptop or desktop computer for blogging but it definitely has benefits. The trick here is to use mobile apps to help you continue your online blogging jobs even while on the go. There are many iPad apps available these days even those ideal for bloggers and writers. Just make sure you get to know each one before deciding which ones to use and installing them on your device. WordPress. Installing WordPress is a must particularly for the more experienced bloggers as it will allow you to create and edit your posts and pages wherever you may be. You will also be able to upload photos and videos, moderate comments and view your site's statistics. The best part is this app is free to use. Tumblr. The Tumblr app suits people who blog as a hobby. It allows shorter posts but it can accommodate lots of visual content which means you can share photos, videos and a lot more. You can even create and edit your post whether using your iPad or iPhone and publish it right away. Blogpress. If you manage several blogs in different platforms, it's best to use a third-party app such as the Blogpress. This app allows you to access various blogging accounts including WordPress, Blogger, Tumblr and Squarespace among others. It also lets you manage social media accounts such as Facebook, Instagram, Flickr, YouTube and Vimeo. Hootsuite. This app helps in sharing your blog posts with the various social networking sites such as Facebook, Twitter and LinkedIn at a time you want them published. It's a scheduling tool which enables users to post their updates and other content on specific dates and times. It also lets you monitor messages, likes, comments and click-through stats.