When outsourcing development is expensive and complicated for you, take a look at the web tools and different services that we reviewed below for you.
These web tools will help you launch your first online business with just a few hundred dollars and very quickly.
You might do it in just a couple of hours and well under $300. This is how some of the best and now very popular digital marketing agencies started years ago.
Or hire this agency – www.ramotion.com – and don't do any work at all. You will get a super website but it will cost you more than you will pay a website builder.
Both options work well and have pluses.
The article is long and highly comprehensive, and we hope you find something you can use.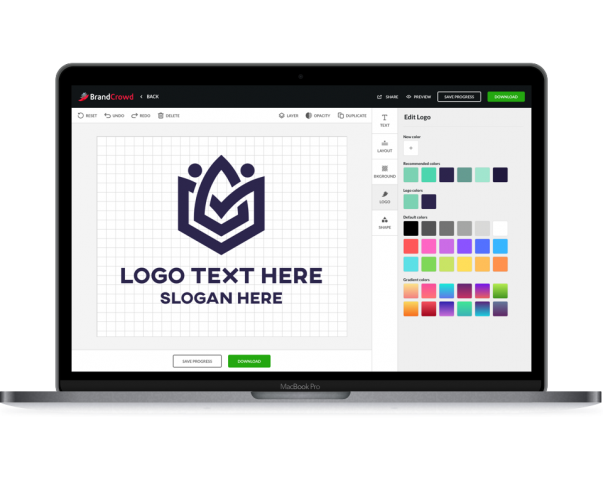 BrandCrowd is not the most popular logo maker in the market, but it is by far the best and I tried all the other options.
What makes BrandCrowd the best is the fact that is not working as a traditional logo maker.
BrandCrowd does not use software to generate logos and they don't using stock icons.
Instead, this logo maker uses its own huge library of 50,000 handcrafted logos which come all with handmade icons.
They managed to build this impressive portfolio of handcrafted logos and they are not stopping. Each day new logos are being included.
All these logos look stunning and are being added only after a very rigorous quality analysis.
You will love the quality of these logos; many users feel that these logos are even better than logos that cost thousands of dollars.
BrandCrowd took the very best pluses of traditional logo makers (small prices, ease of use, and quick processes) and supercharged them with a huge library of 50,000+ stunning handmade logos.
Take a look, you will be impressed.
2. actiTIME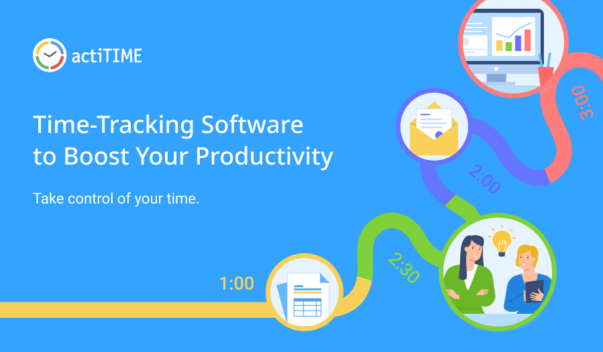 Low productivity has many adverse effects. It poses a massive barrier for businesses on their way to better financial performance. As for individuals, it prevents us from completing the planned work on time and makes us feel unaccomplished ever so often.
The causes of reduced productivity are many, yet the most significant one is the ineffiicent use of time. But don't you worry! actiTIME, a high-quality piece of time tracking software, is designed to help you develop a more in-depth insight into how well you spend time, identify any behavioral bottlenecks and make smarter time distribution decisions.
actiTIME allows you to:
Create projects and allocate tasks to team members;
Track hours utilized for on diverse assignments;
Collect data on employee performance, as well as project costs and revenues, and review it in an easy way with multiple reports and charts.
These features foster a comprehensive and objective analysis of individual and team performance and provide all the necessary information for an immense productivity boost.
Besides, actiTIME is very user-friendly and flexible – it can be configured to satisfy a diverse set of needs and preferences and may be integrated with many other instruments for project management and accounting through Zapier and API.
Another point in favor of actiTIME is its affordability. If you want to implement the product just by yourself or with a team of up to three members – great news! You can do so at absolutely no cost and without any time limits. Sign up for a free actiTIME trial and bring your productivity to the next level.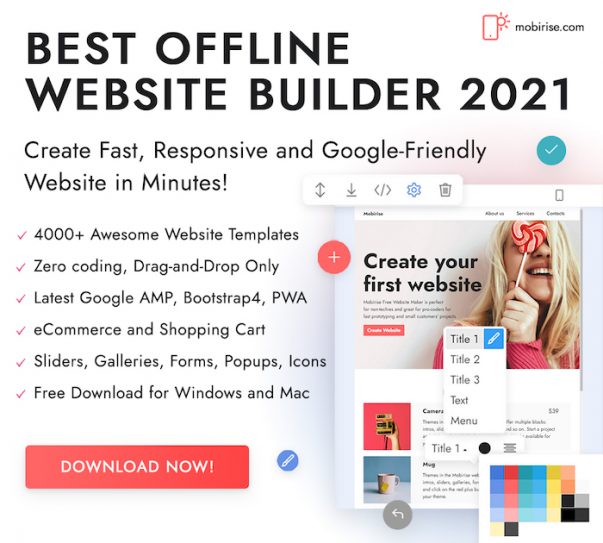 Mobirise is one of the most complete website builders on the market, having a massive library of over 4,000 gorgeous website templates.
No matter what kind of website you want to create, Mobirise has the right templates for you.
4. Goodie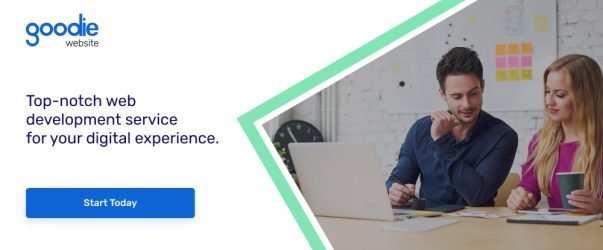 Goodie is a highly appreciated web development agency that is guaranteed by the famous Xfive firm.
They will help you with custom WordPress development, front-end development, Shopify and eCommerce development, email development, and website maintenance.
5. TestingBot: Cross Browser Testing and Mobile App Testing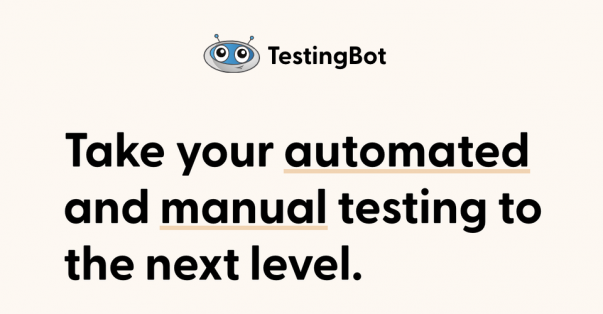 TestingBot is one of the best automated and manual testing services on the market, having over 8 years of experience in the industry.
Start a 14-days free trial with no commitment.
You can test 2,900+ browser combinations, automated, live, and visual.
Your trial includes:
100 minutes of testing
2 concurrent VMs
Live, and interactive testing
Automated testing
Visual testing
6. Codester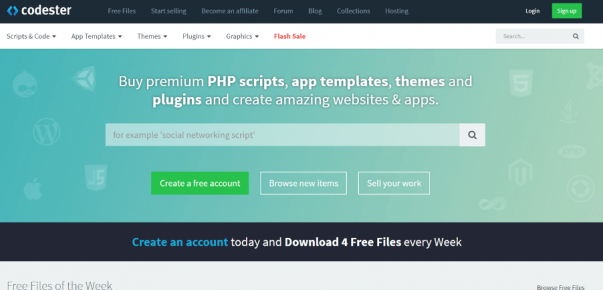 Codester is one of the largest marketplaces on the planet. It has everything you need as a web designer, web developer, and online entrepreneur:
Website themes
Plugins
App templates
Graphics
Scripts
Codes
And even more
7. Web & Mobile Digital Agency – Startechup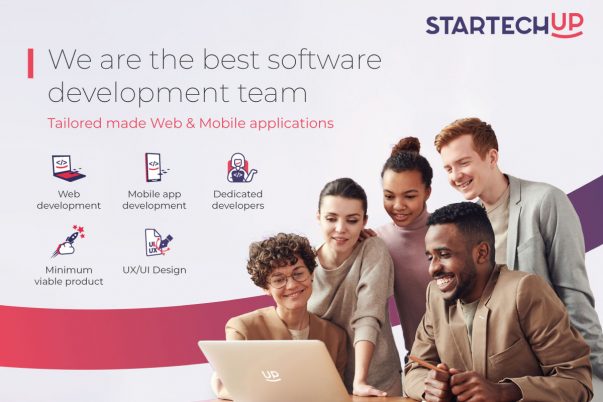 Startechup is a Digital Agency, with a development center based in the Philippines, helping businesses to develop tailored-made digital solutions. They are specialized in software development, custom web applications, and custom mobile applications.
Their software engineers, UI/UX designers, and project managers will provide the best services at a competitive rate. Whether you are a Startup company or a large corporation, their development expertise will add great value to your business.
Check out their Portfolio and contact them for a free consultation
8. Taskade — Collaborative To-do List for Remote Teams
Taskade is a brilliant collaboration tool that gained huge traction in a very short period of time.
It has become so popular because it is highly advanced, it is highly customizable, and it has a free plan.
Use Taskade as a unified workspace for remote teams and real-time collaboration for project management.
9. Bonsai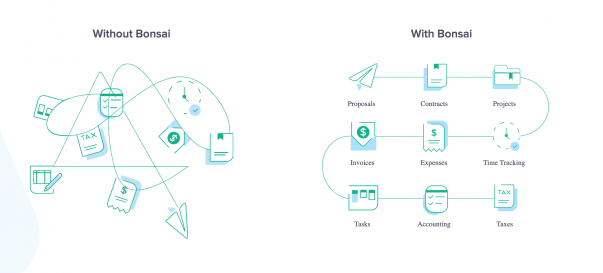 Bonsai is the all-in-one freelancing solution for the world's best creative freelancers. The software suite includes everything from proposals, contracts, invoicing and time-tracking, to reporting and expense tracking.
These products have deep integration and smart automation to save you time and make sure you get paid. Bonsai is designed to help you do more and work less.
You focus on the work you love and Bonsai handles the rest.
10. Total Theme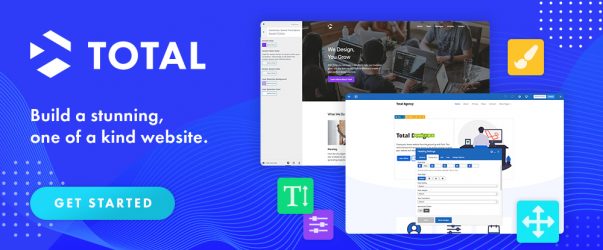 Total is a super-advanced WordPress theme that you can use you create a stunning website, no matter what kind – blog, shop, portfolio, photography, business, etc.
Use the included drag-and-drop builder and the super interface to start building your dream website.
11. Ampfluence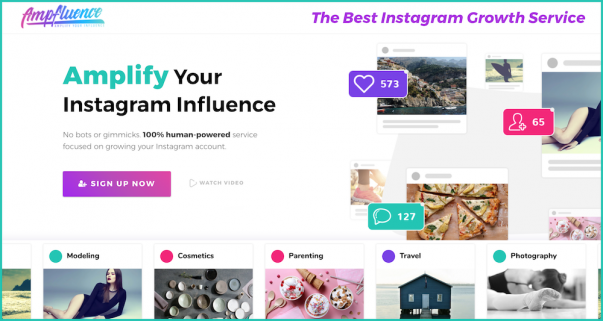 Struggling to grow your Instagram account? At Ampfluence, they:
Identify and laser target your audience
Increase your Instagram influence
Grow your account through active management
Simply focusing on Instagram growth tactics might not help your account stand out.
You'll just be adding more noise on the platform instead of building a relevant and profitable channel for your brand.
This is where Ampfluence's team of 50+ analysts comes in. Whether you're looking to get more engagement, generate more sales, stay active, or grow your audience, Ampfluence can help you achieve those goals.
Organic Instagram growth takes time. Choose from one of their growth plans and get started!
12. Ad Angles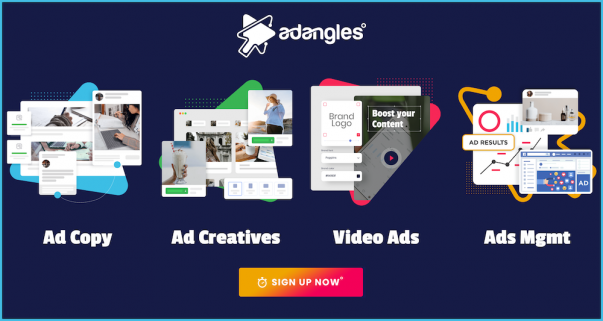 Ad Angles is the best ads management service for small businesses, SaaS, and brands seeking an affordable but highly capable team. 
They're an approved Facebook Marketing Partner, Google Premier Agency, and Amazon Advertising Partner.
They'll set up and manage Google Ads, Facebook Ads, Instagram, YouTube, and Amazon paid campaigns for startups, solopreneurs, and SMBs.
Whether you want to increase conversions, traffic to your website, or both, the Ad Angles PPC management team can help you reach your goals. And you won't have to worry about what it costs because it's the most affordable pricing in the industry.

How affordable? Well, we've checked and you won't find any other ads management agency that comes close to their credibility, talent, or creativity.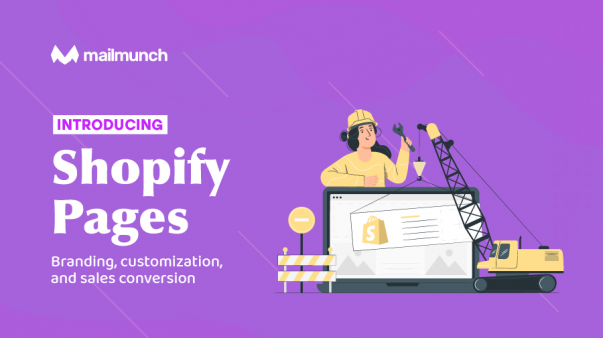 Shopify Page Builder by Mailmunch enables you to build and design customized web pages for your Shopify store. It comes with 100+ templates to give you the design and functionality you require. You can also customize your Shopify pages with the intuitive drag and drop builder or build one from scratch. 
14. Unlayer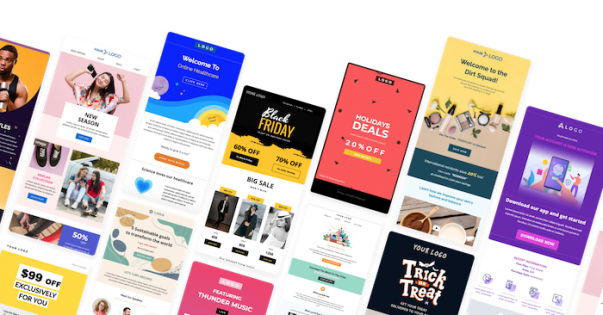 Unlayer is a highly advanced, powerful, and complete email builder that will help you increase your email conversions.
With Unlayer, anybody can create superb emails, even if they don't have any design skills or experience.
Select the template that you like and start designing, it is super simple.
15. WhatFontIs – Font Identifier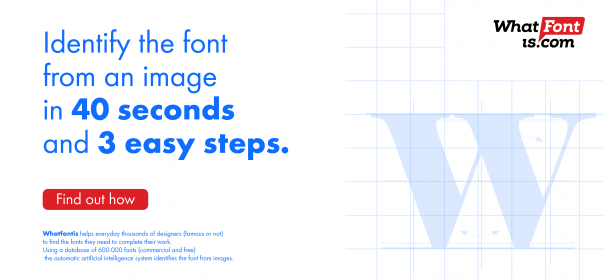 WhatFontIs is the best font identifier on the market, coming with unique features in the industry:
Largest database of fonts – over 790k fonts
It is the only system that you can use to identify both free and paid fonts.
It identifies fonts from both pictures and the web.
100% free to use and no registration needed.
Identify all the fonts you like with WhatFontIs.
16. MVP development services – Startup Oasis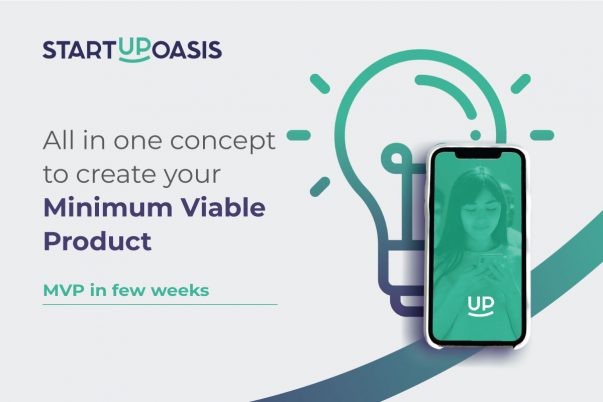 Startup Oasis is a packaged offer for Entrepreneurs who want to have an immersive experience to build their Minimum Viable Product. Strong of their experience developing Web/Mobile products for Startup founders, they came up with a streamlined concept to launch a digital product in no time.
From ideation to launch, the product development process has been made optimized to launch your MVP efficiently and cost-effectively. They take care of some product research, UI/UX design, application development, and help the entrepreneur for a successful launch.
Check out their MVP packages, and ask for a discovery call.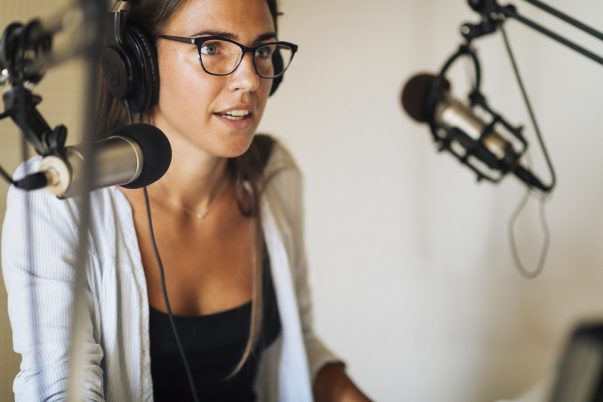 This is the number 1 Podcast booking service, being a highly appreciated and popular service in its industry.
Getting booked on Podcasts will help you:
Reach your audience
Build influence
And heavily improve your SEO
If you never used such a service, you should start now.
It is infinitely better than all the other strategies.
18. BeTranslated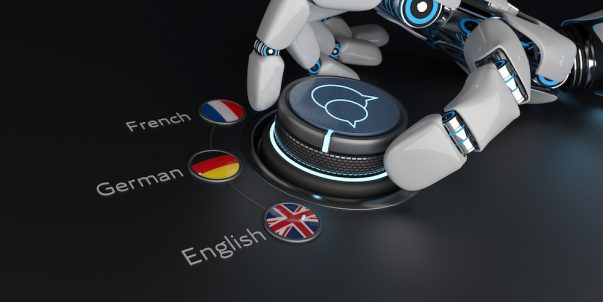 BeTranslated is a professional translation agency heavily specialized in SEO-friendly translation, localization and copywriting.
No matter the size of your business, the industry you are in, or your physical location, BeTranslated will help you get your work done quickly and easily.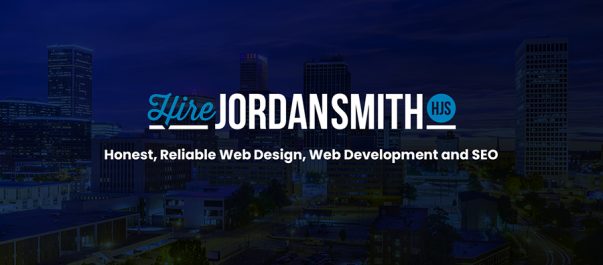 If you're in search of quality web design look no further! Hire Jordan Smith is a Tulsa web design company with many years of experience producing professional websites for businesses of all shapes and sizes all over the United States.
Whether you're a law firm or service company hoping to attract more clients, a blogger seeking to increase your online presence or an eCommerce store looking to increase sales, Hire Jordan Smith can work with you to create a strategically built website that will help you reach your digital goals.
Get a free quote from Hire Jordan Smith.
20. Heroic Knowledge Base Plugin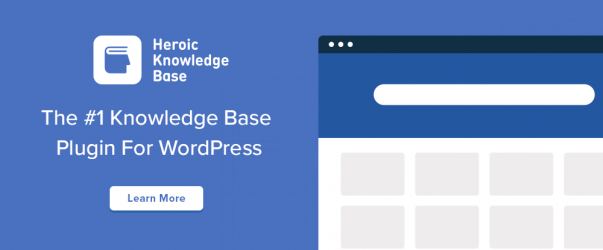 This is the most popular knowledge base plugin for WordPress, being used with huge success by the whole world.
Use the plugin to save time and make your customers happier, they will love to find instant answers to all their questions, without calling or emailing you.
See how it works.
21. CompleteSEO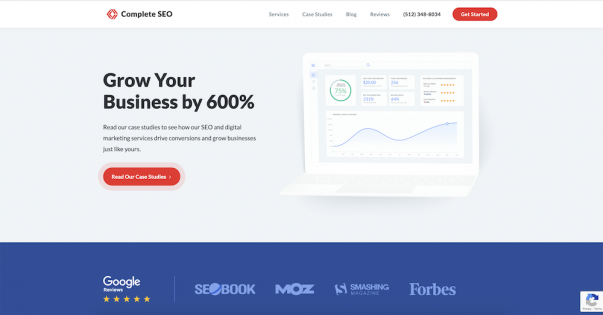 Complete SEO is a highly popular SEO firm with customers all over the world.
They help companies of all sizes and from many industries to grow your companies from an SEO perspective and to rank higher in search engines.
22. Popular WooCommerce Themes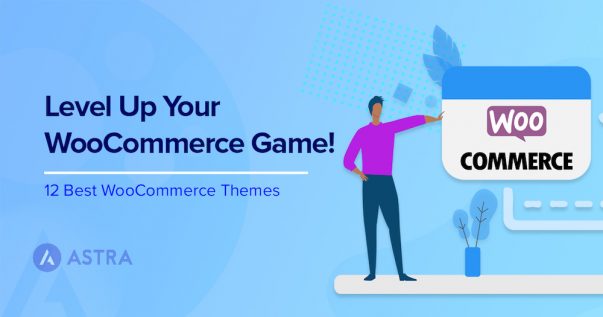 Astra is a professional WooCommerce theme loaded with everything you need – superb templates, tons of elements, advanced technologies, and a friendly interface that is simple to use.
23. Fast Dumpster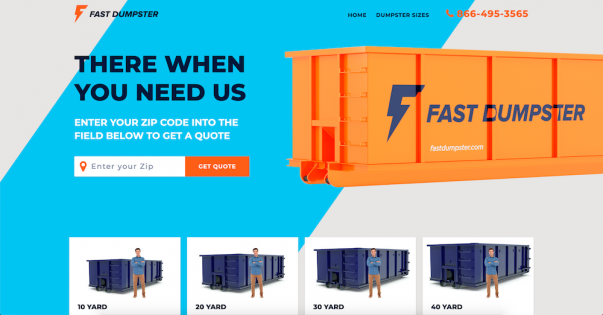 Fast Dumpster is a new service that you can use without paying a fortune.
Enter your zip code and get a free quote.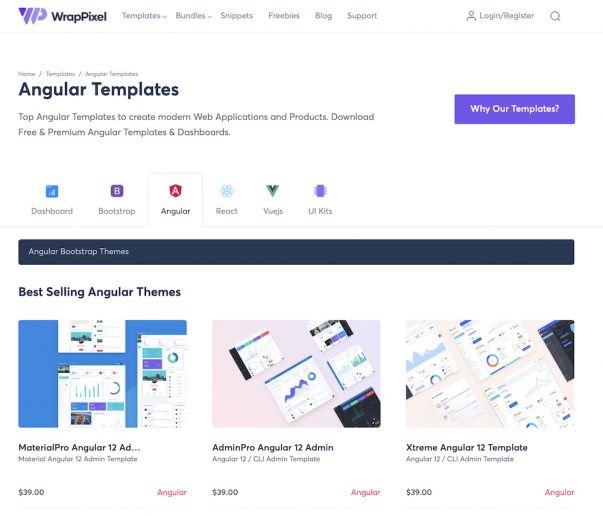 WrapPixel created some of the best angular templates on the market, all of them looking stunning and being very simple to use.
Take a look at their portfolio and pick everything you need for your projects.
Save time with WrapPixel angular templates.
25. XSTORE – The Most Customizable WooCommerce Theme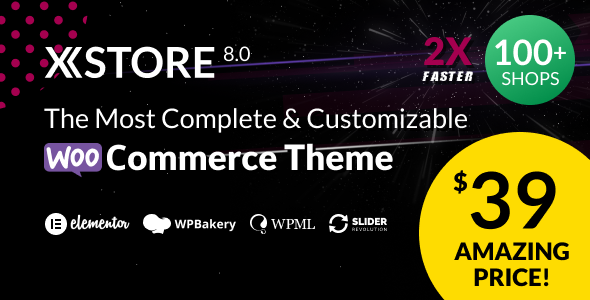 XSTORE is the most complete and customizable WooCommerce theme on the market.
Now, with the latest update, it is 2 times faster and it has the same huge library of 100+ shop designs.
Supercharge your shop with XSTORE.
26. Web Scraping API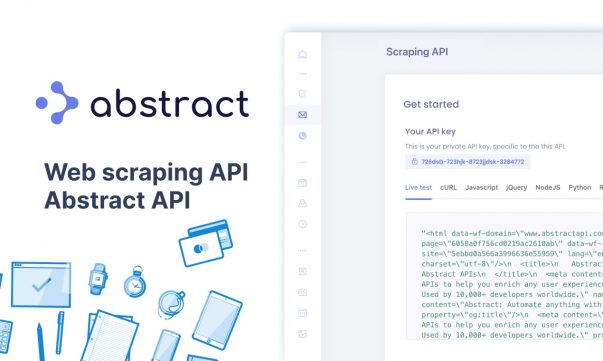 Abstract will help you scrape and extract data from any website, with powerful options like proxy/browser customization, CAPTCHA handling, ad blocking, and more.
27. Online Portfolio Websites by Pixpa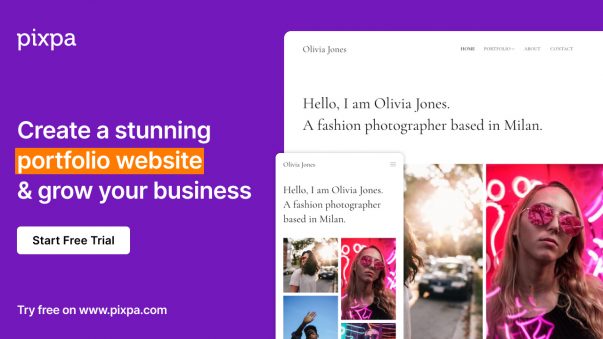 Pixpa will help you create a stunning portfolio website and grow your business.
The website builder is very simple to use, no matter your level of design skills or experience.
Start a free trial and see how it works.
28. InvoiceBerry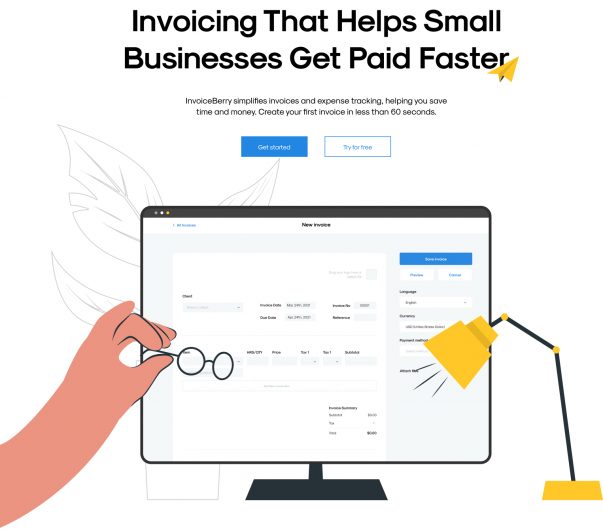 InvoiceBerry is a complete invoicing software that helps small businesses get paid faster.
Use it to create professional invoices, track expenses, and much more.
Try it free.
29. Acowebs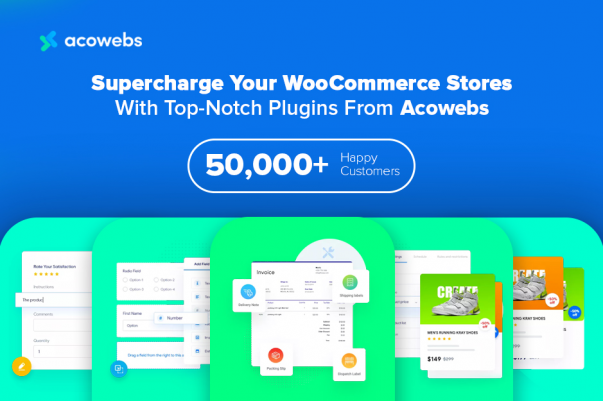 Table Rate Shipping is a WooCommerce plugin that helps you create flat rate shipping rates for your store. So if you require the most powerful, easy, and flexible shipping plugin on the market, it's the Table Rate Shipping WooCommerce. It comes with a lot of features like free installation, no monthly fees, and full control over each shipping rate. Moreover, shipping costs can be calculated based on conditions like a product, country, cart-subtotal, quantity, etc. It comes with a free option as well – so install this free plugin, if you own a WooCommerce store and enjoy the selling!
30. Denver Web Design Services
Upqode is a digital marketing and design agency with customers all over the world and is highly appreciated for their work.
They adapt to your budget, deadline, and requirements – overdelivering.
31. Honey Apps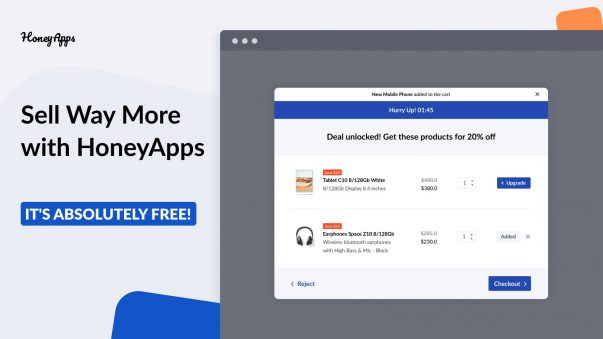 Honey Apps created probably the best upsell app on the planet, and what makes it even better is that it is absolutely free.
So you can start using it right from this moment and see how it works.
32. Wiremo – product review platform for eCommerce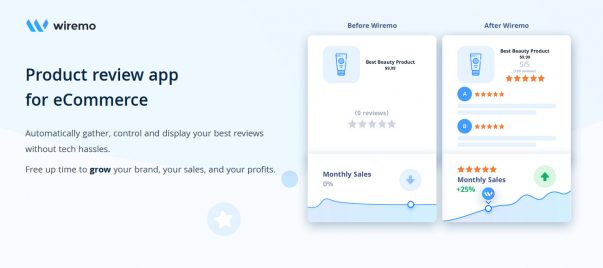 Wiremo is the perfect choice for any company looking to gain an edge by providing excellent reviews. The easy-to-use widget helps you collect reviews automatically from every purchase from your store, allowing you to quickly and easily jump ahead of your competitors with a tried and true SEO strategy.
Wiremo is here to save the day for those looking for a Yotpo alternative. Wiremo has an all-inclusive dashboard that allows you to manage your customer feedback in one convenient place. It also captures and analyzes data allowing users to make informed decisions on what changes need adjusting or which products should be pushed more heavily than others!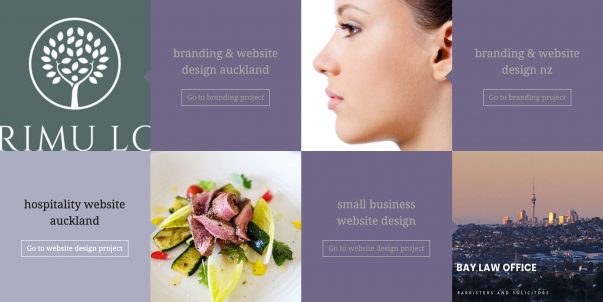 AMG is a brilliant web design agency that created some of the best websites in the world.
They are well-known and appreciated for going the extra mile for all their customers, delivering outstanding quality websites that not only look great but are top ranking thanks to their expertise in SEO and digital marketing.
34. Aspire Media – SEO Company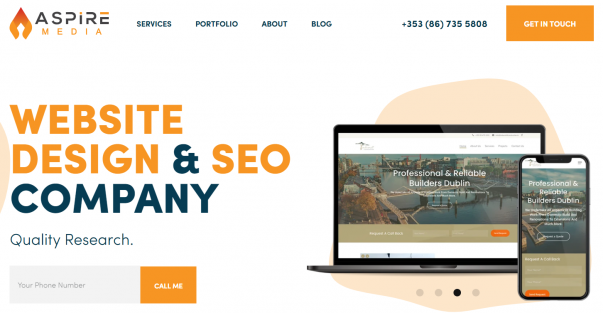 Aspire Media is a top SEO Dublin based agency that has the know-how and experience to create smart strategies that provide measurable results and which will skyrocket your website to higher positions in search engines.
35. LogoAI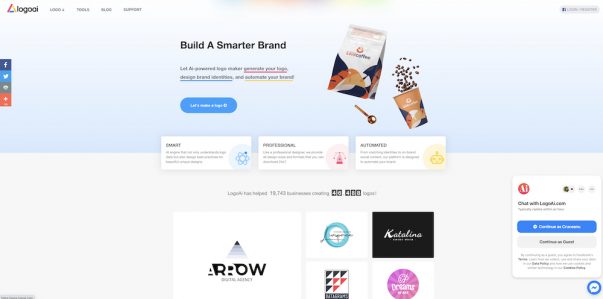 If you want a quick logo and you want to spend as little as possible, LogoAI is your choice.
It uses smart AI software that will create a logo as you want.
36. pCloud – The Most Secure Cloud Storage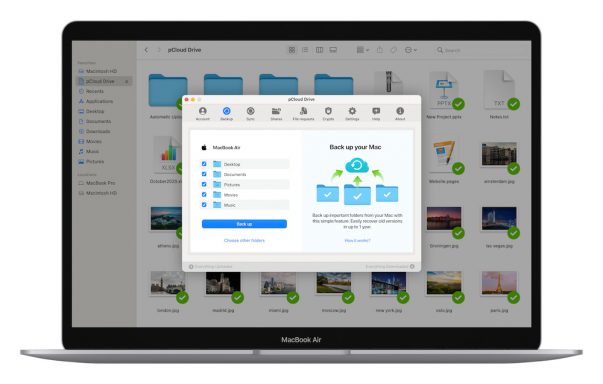 pCloud is a secure cloud storage service that works on all devices and operating systems and is very simple to use.
All the files are easily shared among devices and the interface is extremely simple to use.
37. WordPress Website Developers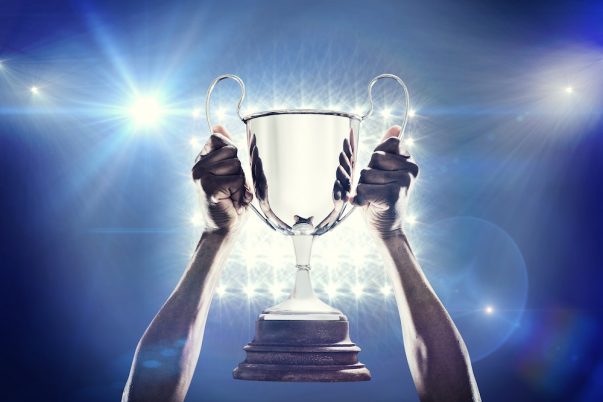 Kansas City Web Design& SEO is a high-performance and reputable agency that will help you with a professional website and smart SEO strategy that will help your website rank higher and get more traffic.
They work for affordable rates and they always respect tight deadlines.
38. DWS

DWS is a complete agency that will help you with everything you need:
Web design
Web development
SEO
Advertising
Landing pages
And everything else
39. Landingi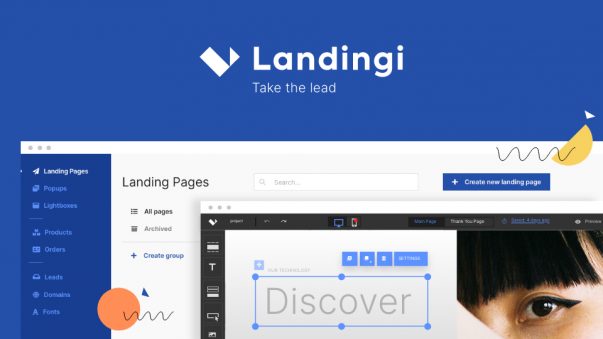 Landingi is a powerful landing page builder that you can use straight away, with no experience or design skills.
It was designed specifically for marketers, web designers, entrepreneurs, and website owners, to easily create high-performance landing pages.
Give it a try.
40. FoxMetrics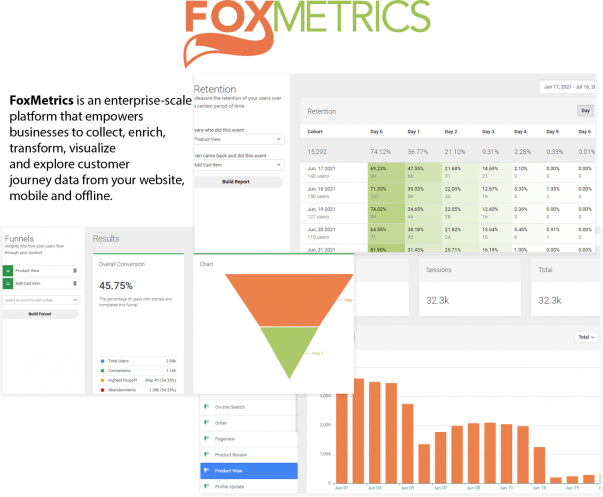 You are tired of complicated web analytics software and you want a solution that is very simple to use?
Take a look at FoxMetrics, this software is the favorite analytics platform for top companies from all over the world.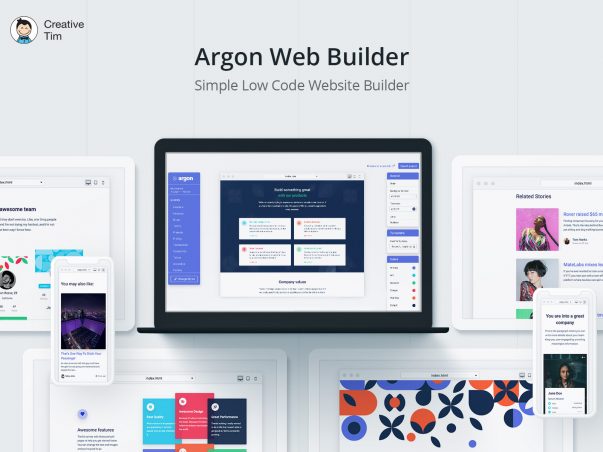 Busy with clients' dev projects? No worries! Creative Tim has got you covered. 
Check out their latest product, Argon – Low Code Builder, a simple web pages builder designed to cut development time in half. Using its Drag&Drop feature and a beautiful design inspired by the popular Argon Design System, this online web pages editor can really help you move faster from building a layout to the refining stage. Choose the blocks, customize them, and download the source code. No design experience needed.
42. Cloe Brooks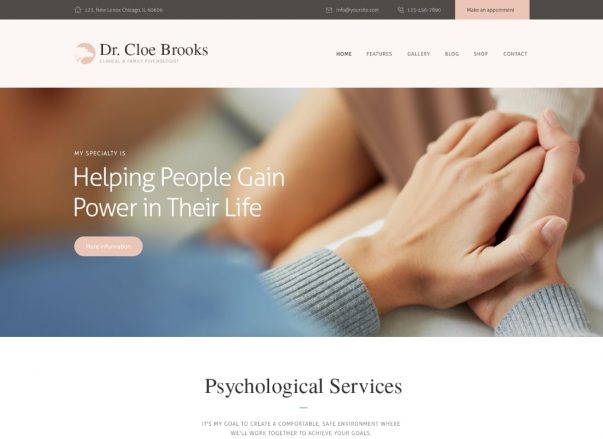 Make use of the Cloe Brooks WordPress theme to launch a website representing the services of psychologists, psychological clinics, psychology hospitals, and hypnotherapists. A responsive layout of the theme is multi-functional. It contains a free forum to welcome your customers to participate in discussions with each other. Stunning galleries and news layouts let you build an informative and engaging web resource. WooCommerce compatibility lets you sell your services with built-in functionality. Besides, the theme seamlessly integrates with a range of popular WordPress plugins. Feel free to integrate your site with BuddyPress and bbPress plugins to build a community on your site.
43. Reprizo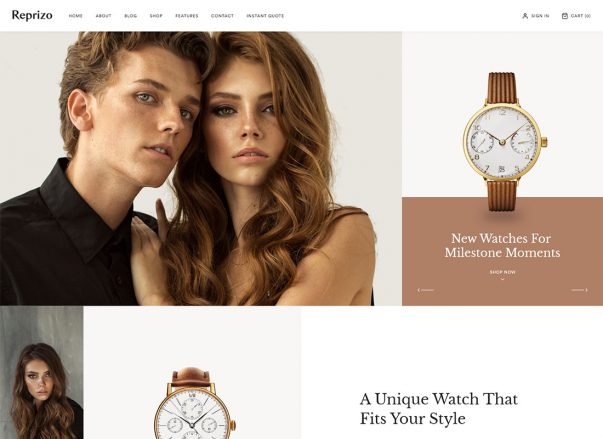 Reprizo WordPress WooCommerce theme is the best choice for everyone looking forward to getting jewelry and accessories shops online. It's a fully-featured foundation for businesses of any scale. The theme works great as a quick starting point for startups and well-established companies. It lets you choose any of the 5 ready-made homepage demo styles available in its download package. It also contains lots of pre-designed inners pages, custom shortcodes, widgets, blocks, and other elements that will come in handy to you while working on your eCommerce project. There are also many blog and news styles at your disposal.
44. Hallelujah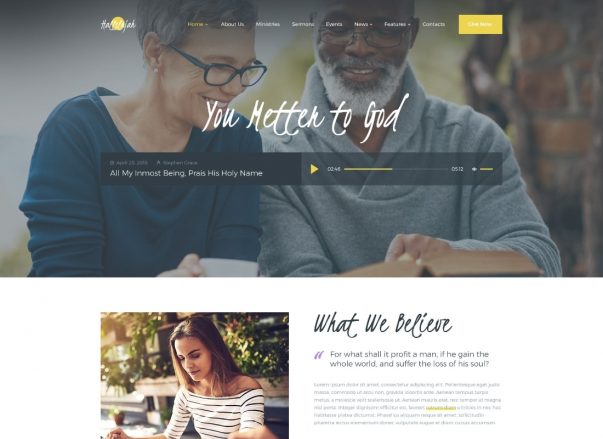 As the name suggests, the Hallelujah WordPress theme is a ready-to-go solution perfectly suited for the launch of a charity, volunteering, believer community, God leadership academy, and other kinds of topic-specific websites. While choosing this WordPress theme as a foundation of your site, you may rest assured that your website looks great in all modern browsers. The fully editable theme's layout structure lets you modify fonts, colors, layout styles, blocks, and other sections of your site using the built-in functionality. A powerful admin interface provides you with quick access to all core elements of this multi-purpose WordPress design.
45. RumbleTalk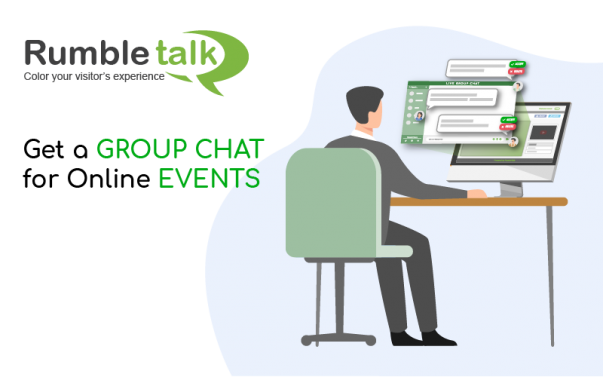 RumbleTalk will help you set up chats for online events in a matter of seconds, without the need for any special know-how or skills.
Find out more about RumbleTalk.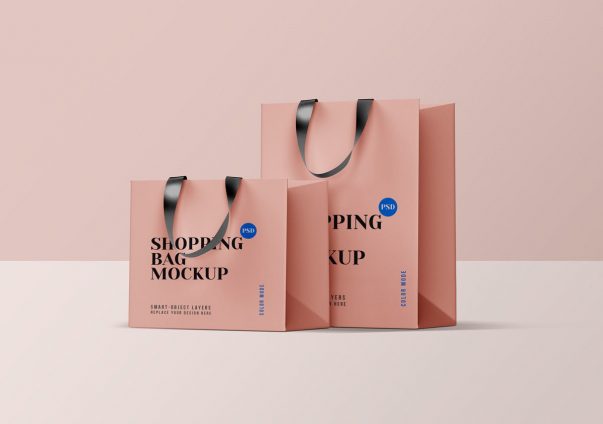 GraphicsFuel created superb shopping bag PSD mockups. The collection includes 4 individual realistic mockups to properly showcase your branding/logo presentation.
Conclusions
Don't run away from b2b technology marketing, this complete guide will help you big time.
Launch your first online business with the above tools and this guide will help you get sales, traffic, and conversions.