Divorce is a reality particularly in the western world. People fall in love and marry, encounter problems and when they can no longer settle their issues and differences, they call it quits. Sometimes, no matter how married couples try their best to stay together, there comes a point in their lives that they fall out of love due to certain personal reasons. But it's not the end of the world when two people end their marital relationship. Yes, it can be devastating to both spouses but then again, life has to go on. It's just fortunate that with the presence of the internet today, people who go through divorce or who want to help a friend going through the process can get help from blogs that offer advice and emotional support.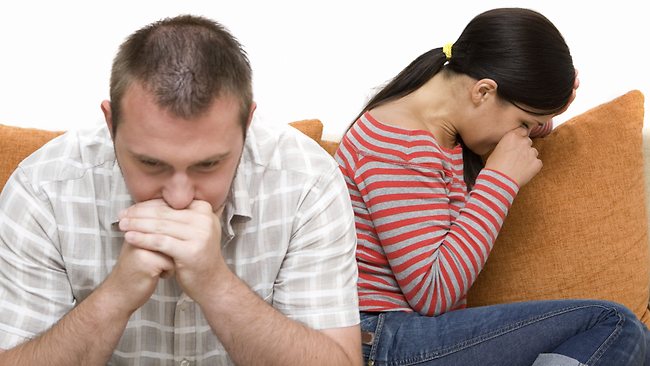 There are plenty of them today and we share some of the best ones we recommend you visit.
Divorced Girl Smiling
This blog authored by Jackie Pilossoph is more than a year old and offers information on common problems among couples as well as advice. A divorcee herself, the author here shares her personal experiences and the lessons she learned from her past marriage. Pilossoph describes her blog posts as written with honesty but are sometimes funny, entertaining and inspirational. Everything a man or woman wants to know about divorce including the litigation and mediation process, the Divorced Girl Smiling blog tackles.
Road Mom Blog
This Road Mom blog shares the reflections of a divorced mom who wants to be called Renee. It delves on othe triumphs and struggles of the author with no apologies included and provides spiritual inspiration to both women and men. According to Renee, her blog is about her stories, failures, triumphs, past and current struggles. It is her way of reflecting on her past life and healing as she moves forward as a single mom, employee and small business owner. Various pages you can explore on the site are on Causes, Dating, Divorce, Ex Files, Family, House and Home and Little Things.
Divorce Blog
This blog by the Hufftington Post shares posts from various contributors. Most are personal opinions shared by authors who have gone through divorce themselves while the others offer practical advice. Although some of the posts here were written years ago, they are still relevant and are worth reading.
Since My Divorce
Since My Divorce is a blog authored by a divorced mom, Mandy Walker, who wants to share vital information on the divorce process, the experiences (and lessons learned) of divorced people and some of her personal experiences with readers. Apart from the blog posts, you may also visit the other sections of the site such as the story catalog, resources, topics, wisdom from divorce, inspiration, publications and divorce pal. Walker also offers an online divorce coaching program through her My Divorce Pal which provides guidance and support to people in the process of divorce or who is moving on with their lives after divorce. If you're in a rocky marriage, you can visit these sites to get advice on how to deal with your marital issues. And if you're thinking about filing a divorce, approaching a Pasadena divorce lawyer is the best step to take. Embarrassment should never be used as a reason not to consult with a legal counsel. Your future and that of your children are important so take the courage to find a good lawyer in your locality. Know that these lawyers are not only there to help you go through the legal process, but they can become your friend as well from whom you can get advice on how to move on after the divorce.