Blogging is valuable and helpful. For the private individuals, it's an avenue to share their thoughts and feelings about their life experiences. For the business organizations, it's a way to reach out to their target audience and provide them with useful information.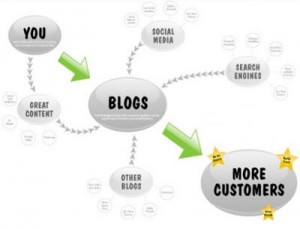 Platforms
Blogger is the top bog site used in the U.S. with 46 million unique monthly users. This is based on the 2012 blogging stats. As for WordPress, there are now more than 60 million sites worldwide that use this platform. Each month, some 33.9 million new posts and 40.9 comments are made on WordPress.com while more than 399 million people view more than 3.5 billion pages. On a daily basis, data from 2011 showed that more than 100,000 new WordPress sites are created.
Bloggers
Bloggers fall into five types, according to the 2011 State of the Blogosphere Report. They are the hobbyist, part-time professional, full-time professional, corporate and entrepreneur. Most bloggers are also young with nearly 60 percent aged between 25 and 44, educated and with experience. The business bloggers were found to be managing an average of three blogs.
Blogging Habits
Among entrepreneurs, 60 percent normally spend from one to five hours blogging on a weekly basis. Majority are also updating their blogs about two to three times each week. Most have been blogging for at least two years. Technorati also revealed that one-third of bloggers have experience working in the traditional media usually as journalists. It also found that 65 percent of bloggers follow brands on social media and that most of them write regularly about these brands. It's never too late to start blogging. You can find many resources on the web to help you get started. Photo via perfectenvision