With the numerous blogs on the internet today, those who are just starting out may find difficulty in gaining their desired number of readers. As such, bloggers and publishers need to take the extra effort to ensure that they have the right keywords and quality content that will attract more people to their blogs.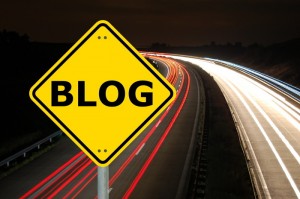 Google normally ranks blogs according to a number of factors such as relevance, content and backlinks. Blogs that are indexed more quickly than the others are considered to be the authority ones.
Here are ways that you can do to improve traffic to your blog. They're fairly simple but when done consistently, will help you achieve your goal.
Updating your blog every day is most ideal. Make sure you provide original and informative content with the targeted keywords.
Label the images on your blog properly. Instead of naming it just photo1.jpg or pic2.jpg, provide a more appropriate description relevant to your post.

Provide internal links as well. This means link one blog post to another post in your site. Try to link your new post to an old post for better search results.
Using a short and simple blog URL is important. It has to be something that's easy to recall so more people will be able to find your site right away through the Google search engine.
Getting more backlinks is as vital. One way to do is to submit articles to directories and then include the link to your blog particularly in the resource box. Note that links are not usually allowed in the body of the article so put it in the resource box instead.
Photo courtesy of Photo Dictionary