It pays to be safe not only offline but even online. As scams, frauds and identity thefts continue to exist on the web, every internet user needs to be vigilant and take the necessary steps to protect his privacy.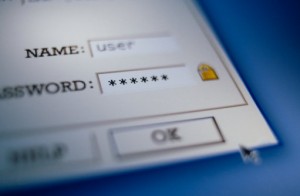 Google marked the Safer Internet Day on Tuesday, February 5, to raise awareness on the ways people can protect their personal information online. Unaware to some of you, Google launched a site called Good to Know in 2012 as a venue for promoting its educational campaigns particularly on staying safe online. The site also provides guidelines on how to best secure your computer and mobile devices. Emails and even blogs today are not spared from hacking and Google definitely has some surefire tips to help you deal with these issues. The search engine giant revealed it identifies more than 10,000 unsafe websites on a daily basis and they are taking action to keep internet users informed. Google said it displays warnings on up to 14 million Google search results as well as 300,000 downloads informing users of something suspicious in the site or link. To ensure that your sites, blogs, social media and other accounts do not get hacked, here are simple yet very important steps you can take moving onwards.
Password
When creating passwords, use long ones that contain numbers, letters and symbols. Do not share them with others and avoid sending them via email. There's also a way now to set up your password recovery options. This can be done through your mobile phone, another email address and through the security question feature.
Content
Do report and flag content that you feel is illegal or contains abusive information. You can also adjust your privacy settings with regards to how you want to receive and share content.
Browser
Be sure to update your browser and operating system as well. Always check your source, though, to avoid virus and malware attacks.
Web Address
Most often, we're asked to sign in before entering a site such as social media and online banking services. To ensure that you're connecting safely, check that the web address starts with https:// which means the site is encrypted. Photo via geekersmagazine