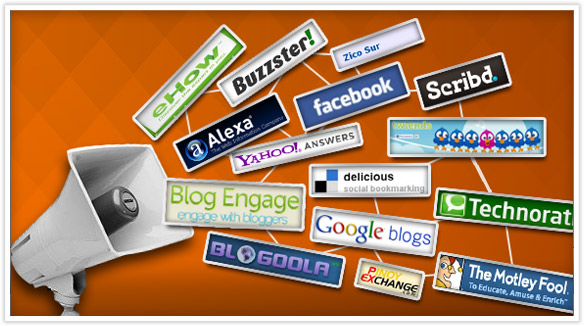 Whether you're doing something personal or related to business on the internet, it is very important to spread the word all the time to make people aware of your blog and what you do. Constant promotion is the key to success. There are lots of ways you can promote your blog and using as many as you can will ensure increased traffic moving onwards.
Links
Building links can be done on various platforms. This means displaying the URL of your website or using an anchor text link. An anchor text link refers to a word or several words that link to the website or blog. It's also a good disguise when you're on sites that don't allow users to display their blog URL. On your email, for instance, you can use an anchor text link by including the URL of your blog in your signature or hide it in your name. If you're submitting to article directories, you can also do it in your resource box. Avoid including a link in the body of your article as most sites don't allow this.
Social Media
On your social media accounts, you can freely include your blog URL in your profile. Normally, users are allowed to post the URL link of their various websites. Facebook and LinkedIn allow the inclusion of two or more URLs. Apart from the profile section, you can also include links in your status updates specifically on Facebook, Twitter, Google+ and LinkedIn. You can include it in your message or you directly share the link of your blog. On Pinterest, you may include a URL in the photos you upload and share on the site. You can edit them anytime as well.
Bookmarking Sites
Bookmarking sites are another way to share your articles and blogs. They have millions of users who are constantly on the lookout for interesting and useful posts. Popular sites you can use are StumbleUpon, Digg, Reddit, Delicious and Tecnorati.
Other Blogs
Did you know that you can also promote on other blogs? It's possible and you can do it in a number of ways. Comment on blog posts and include a link to your blog or submit a guest blog post on another site closely related to your niche. You may also request for a link exchange or join a blogging community and share information with other members. Photo via aimzo.com