It's true that having a web presence is very important these days for any business organization. This is one way of reaching out to a global market and providing existing and prospective clients with comprehensive information about your products and services.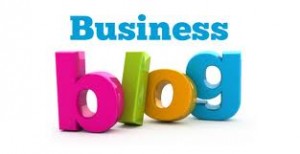 But apart from the website, many companies including retailers are not fully aware of the significance of a blog. Often, they do not know the difference between a website and a blog.
There are several factors why retailers today need to seriously consider this tool.
Firstly, for search engine optimization or SEO purposes. Search engines index blogs more than websites particularly when their content is updated on a regular basis. This then is your opportunity to show on the top search results when internet users search for products and services. Make sure you utilize relevant keywords in your blog that you think people will use when looking for your business offerings.

A second factor is building your credibility as an expert. As a blog needs to be updated regularly, this is your opportunity to share valuable information on your business niche and gain the trust of internet users. When they see and feel that you know what you're sharing, they will eventually turn to you for expert advice.
Thirdly, this online tool is free to use. There are different blog platforms available today and they're fairly easy to use that a background on HTML is not even necessary.
Finally, you can use a blog to update clients and other internet users about your company's current activities such as mergers and events, new products and other offerings. This is what Apple has been doing to get the word out about their latest happenings.
About the guest author:
Jenine is a business writer knowledgeable about the technologies businesses utilize today to achieve their goals. She agrees that sage retail is vital for retailers committed to succeed in what they do.