Widgets are a nice addition to a blog. It makes sharing content easier and faster. It's also an effective way to bring visitors to your other sites including your social media profiles to allow them to get to know you better.
Some of these widgets can link to social media sites and your personal websites while the others allow you to show the number of your followers or fans as well as page ranking. So what are some of the popular widgets that you can use on your blog?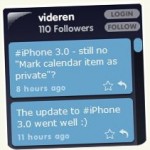 Twitter badge – With most people tweeting about what they do today, it would help to put this on your blog if you're the type who wants to share your tweets with a lot of people.

Facebook badge – This lets you share your status updates on Facebook. You can add the Like button as well if you like.
LinkedInABox – This one shares your profile on LinkedIn.



WikiSeek – If you want to make it easy for your visitors to search Wikipedia, this is the widget to use.
MyPageRank – This displays your Google PageRank and is a good way to attract advertisers as well as potential customers.
CheckPageRank – If you want to display your Alexa ranking apart from your Google page rank, this is perfect to use.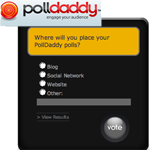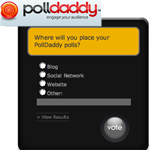 PollDaddy – Are you fond of doing polls to get the opinion of your visitors? Then this widget is ideal as it lets you easily create polls fast.
Google Map — This one lets you display as searchable map on your website.
3Jam — For those who like to be reached through their mobile via text messages without you letting people know about your number, this is the one to use.